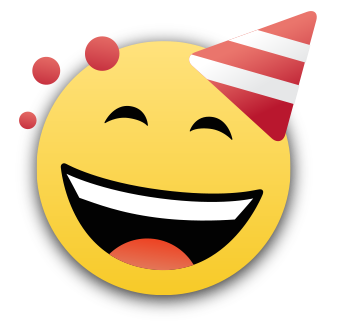 It's been 24 hours since we resumed the launch of BBM for Android and iPhone. And what a day it's been! We've already had more than 10 million downloads of BBM. I want to thank our customers – old and new – our employees, and our partners for their enthusiasm and commitment. BBM is looking great on iPhone, Android and BlackBerry, and the team here is very excited about the success of this launch.
I'm also pleased to say that BBM rose very quickly in the Apple App Store free app rankings in the first 24 hours, taking the number one slot in more than 75 countries, including the US, Canada, the UK, Indonesia and most of the Middle East. We have also seen overwhelmingly positive reviews on Google Play and the App Store. In fact, BBM has earned 60,000 five-star reviews on Google Play from about 87,000 reviews.
When we saw almost one million people install an unreleased version of the Android version, another million use workarounds to download BBM onto their iPhones and another six million people pre-register to know when BBM became available for iPhone and Android, we knew we were on to something huge. I've seen reports of apps that launched with one million downloads in a day, but over 10 million? Amazing.
I have said this before, but the team here has been working incredibly hard to bring #BBM4All and I am very proud of their work. In fact, when we resumed the launch of BBM, we were able to update both the iOS and Android versions of BBM. The BBM app for iPhone has been optimized for iOS7. We also added a new BBM chat widget in the BBM app for Android. This new feature lets you stay engaged in chats without even having to open the app. It's a great new feature.
While we're excited to bring BBM to iPhone and Android – we aren't stopping there. Work isn't slowing down at all. We committed to delivering a BBM experience on iPhone and Android that was equal to that on BlackBerry 10. That means bringing BBM Video, BBM Voice and BBM Channels to Android and iPhone customers too. My team is still committed to bringing those features to BBM on Android and iPhone in the near future. And we're not stopping there – we have some great new features planned that will build on BBM as the private social network you count on for immediate conversations you can control and trust.
Enjoy using BBM – we are focused on the future of private social networks and leading the charge for our users to have the best experience as they connect with their most important contacts with unrivalled immediacy using a trusted and reliable service.
-Andrew