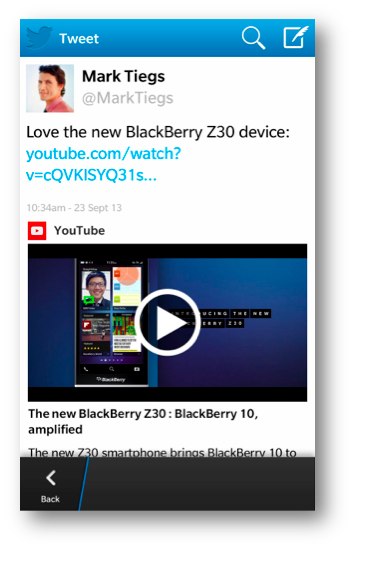 Good news Team BlackBerry, the new Twitter app for BlackBerry 10 is being released today*. If you're brand new to Twitter or an old pro, the updates in Twitter 10.2.1 are designed to heighten your Twitter experience. The personalized trends feature in this newest update is perfect for finding new people to follow and new conversations to be a part of.
Check out the list of key new Twitter app features below and be sure to stop by the BlackBerry World storefront on your BlackBerry 10 smartphone to download the updated app.
New Twitter App Features:
View, Create and Subscribe to Lists – Lists are an easy way to keep track of accounts that Tweet about subjects relevant to your interests. You can now view, create, subscribe, and edit Twitter lists from your BlackBerry 10 smartphone.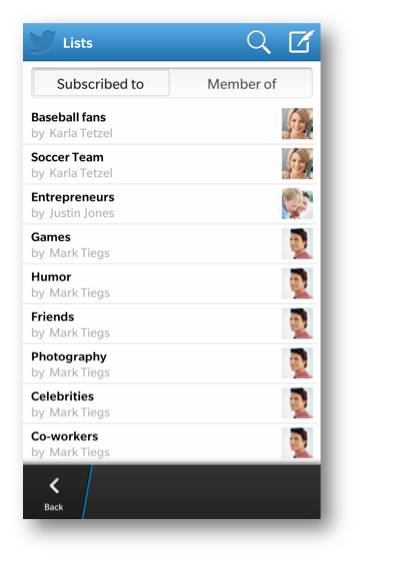 Enhanced personalization and recommendations – You can now see trends based on personal interests and location. When you search for a topic in the trends section, the app is designed to show you people to follow based on the topic and conversations around the topic. You can also see trends for a particular location (eg. Canada, US, Cape Town, etc.).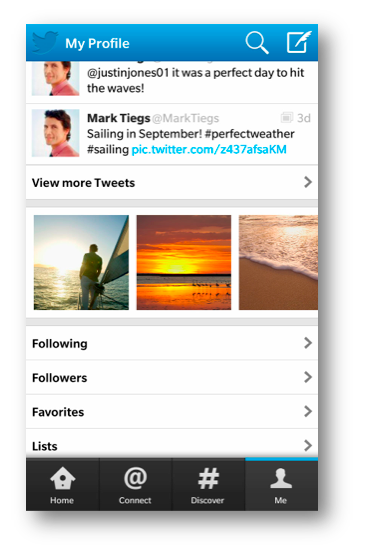 See more photos – Scroll through tweeted images in the photo image gallery.
Learn about even more fascinating people when you visit profiles. The app now showcases other cool accounts to follow based on the person's profile you're viewing.
New icon indicates tweets with video
DM message status in the app now syncs across all your devices and Twitter accounts.
View recent Tweets in an Active Frame (while the Twitter app is minimized on the Home screen).
There you go, a new Twitter app to help keep you in touch and on the up and up. Download the update today here on BlackBerry World.
Twitter version 10.2.1 is available globally for handsets running BlackBerry 10 version 10.0 or higher. *Please note that it can take up to 24 hours for releases of new app versions to appear on BlackBerry World.