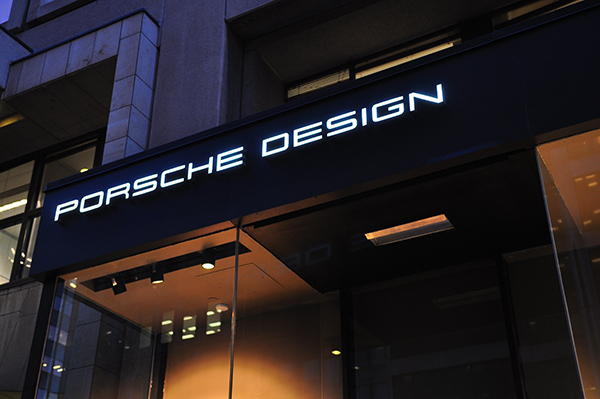 I'm pleased to introduce the elite, new, all-touch Porsche Design P'9982 Smartphone from BlackBerry. Today, in a press release, we announced the new smartphone. I've had my hands on it for a little while and filmed an exclusive unboxing video to share with you eager readers. Watch the video below and continue reading for highlights.
[ YouTube link for mobile viewing ]
Uniquely designed and expertly crafted, the P'9982 is exquisitely fashioned from high-quality materials and features a customized version of the BlackBerry 10.2 Operating System to give you the ultimate personal experience.
Juergen Gessler, CEO of the Porsche Design Group had this to say in the press release:
"Engineered Luxury meets Powered Performance – what has been true for the first Porsche Design smartphone is even truer for the all-touch P'9882. Once again the collaboration with BlackBerry has led to a device that implements our Iconic Style credo without compromises. With the P'9982 we extend our range of modern luxury smartphones and establish ourselves as a market leader in this segment"
The P'9982, which extends the Porsche Design luxury brand's range of modern luxury smartphones, features a satin finished frame forged from the finest quality stainless steel, complemented by a hand-wrapped genuine Italian leather back door. The back door of the limited edition model is hand-wrapped in genuine Crocodile leather. Distinguishable by its special series of PIN numbers, owners of the P'9982 will be instantly recognizable in the exclusive world of Porsche Design smartphone owners. The smartphone carries Porsche Design's luxurious, iconic styling uniquely through the BlackBerry 10 experience to give you an exquisite handset purposely built to excel at mobile communications, messaging and productivity.
"The new all-touch P'9982 smartphone combines a unique design from an iconic brand with the power of BlackBerry 10. Every aspect of this smartphone has been purposely designed and built for a powerful premium experience."
Said Alistair Hamilton, Senior Vice President of Design at BlackBerry
Highlights:
The new P'9982 smartphone comes with a customized version of the powerful BlackBerry 10.2 OS, and comes with the key BlackBerry 10 features you've come to know:
BlackBerry Priority Hub – BlackBerry Hub is the one place to manage all your conversations and notifications. The new BlackBerry Priority Hub intelligently filters messages to give you instant access to the conversations and content most essential to you, helping you stay organized and focused on the most important tasks.
BlackBerry Keyboard – The BlackBerry Keyboard learns how you type, what words you use, and can correct your mistakes on-the-fly. It can also give you next-word suggestions that you can simply flick into your message, helping you type perfect text, every time.
BBM Video with Screen Share – BBM Video with Screen Share takes video chatting further by letting you simply swipe to share what's on your display. With BlackBerry Natural Sound your BBM Voice and Video calls will sound like you are in the same room.
Camera Time Shift mode and BlackBerry Story Maker – The camera's Time Shift mode starts capturing your picture before you even take it, giving you the power to pick the perfect moment. BlackBerry Storymaker lets you take a collection of photos and videos, and add music and effects, to create an HD movie that you can instantly share.
BBM Now in any app – BlackBerry 10 continues to refine the unique communications experience of the platform. If a BBM message arrives, you can instantly reply to the message without even leaving the app you're in.
Apps for the Porsche Design customer – The BlackBerry World storefront showcases essential apps for the P'9982 smartphone customer, including productivity apps, games, videos and music based on what apps you've downloaded. Get the best on BlackBerry World, uniquely suited to you.
---
Accessories:
Find your individual look with exclusive Porsche Design accessories that have been specially selected to perfectly complement your new P'9982 smartphone. Inbox, you'll find everything you need including the premium stereo headset, a polishing cloth, USB cable for high-speed data transfer and an international charging kit. The P'9982 smartphone also offers exclusive after market accessories including handcrafted backdoors made from fine Italian leather that are available in three colors, so you can choose a look to express your individuality.
Availability:
The Porsche Design P'9982 smartphone from BlackBerry will be available from Porsche Design stores, select carriers and retailers around the world beginning on November 21 with the exclusive retail launch at Harrods, Knightsbridge, London. In the UK, it will also be available from Carphone Warehouse and Selfridges. The limited Crocodile edition will be available beginning early December, and will be exclusive to the Porsche Design shop-in-shop at Harrods.