Today I want to give you a first look at some of the great new features we have up next for BBM. As a leader of the BBM product management group, I wanted to share this with you first hand, so let's dive in.
We haven't slowed down since launching BBM for iPhone and Android in October and BBM Channels for BlackBerry 10 and BBOS in November. We've been working on some new ways to make it faster and easier to share with your BBM contacts. Whether it's talking with BBM Voice, connecting over a BBM Channel, sending a quick photo, or even sharing your location, there's more to BBM than just chatting. Here's what's up next from BBM:
1. BBM Voice for iPhone and Android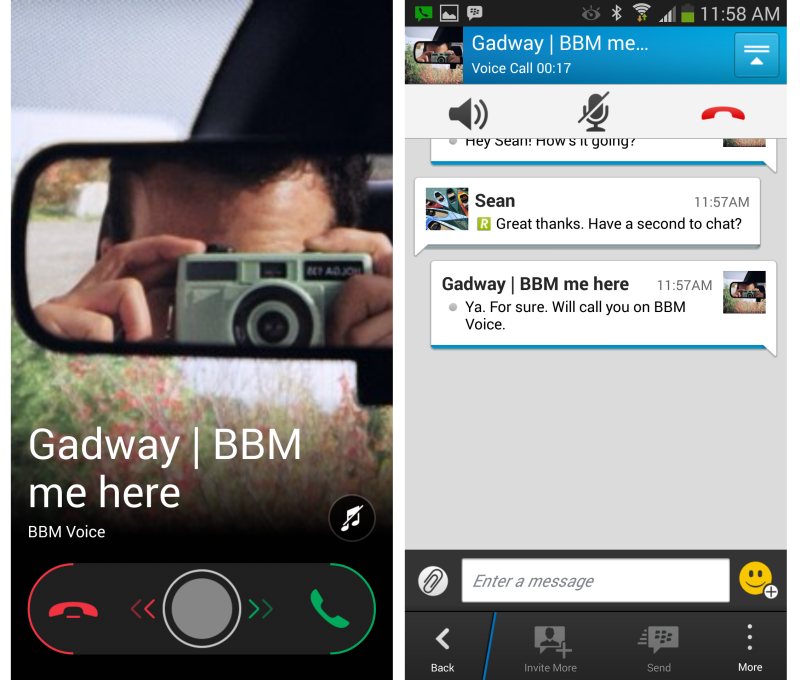 Or as I like to say, free voice calls to any BBM contact anywhere in the world! Just another way that BBM helps to bring you together with people when you can't be there in person – without having to pay long distance charges.
2. BBM Channels for iPhone and Android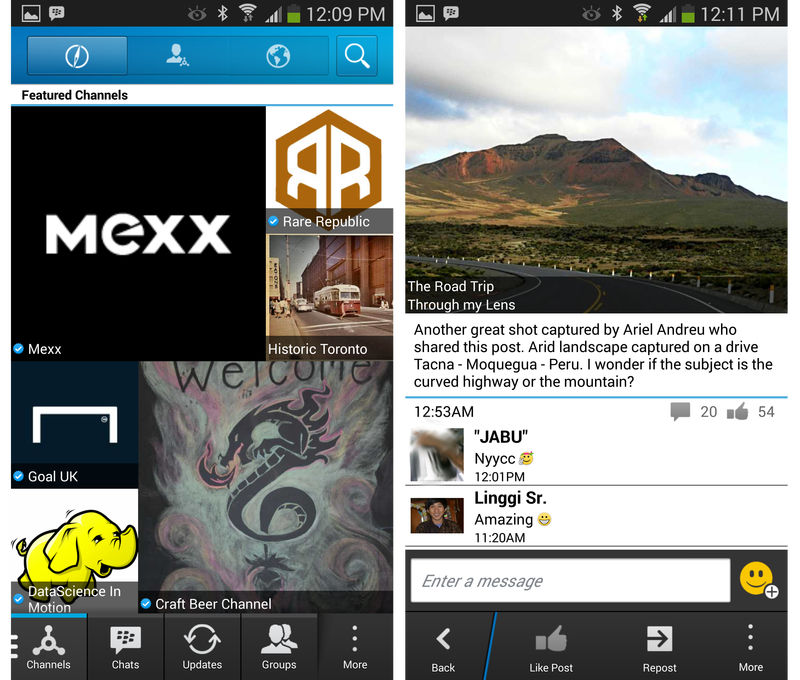 BBM Channels are a great way to join conversations happening with the BBM community beyond your contact list. By creating your own channel you can start conversations sparked by your thoughts, ideas and passions. Subscribing to a BBM channel lets you join conversations with others who share your interests. Already there are tons of great channels from Tim Hortons (C00121F5C) to Mercedes-Benz (C0009C84D) to the Toronto Raptors (C000171E7), and my personal favorite, Through my Lens (C00019476). And more are coming online every week. I find BBM Channels is a great way to make new Contacts as well.
3. Faster and easier sharing – from photos to voice notes, your location and more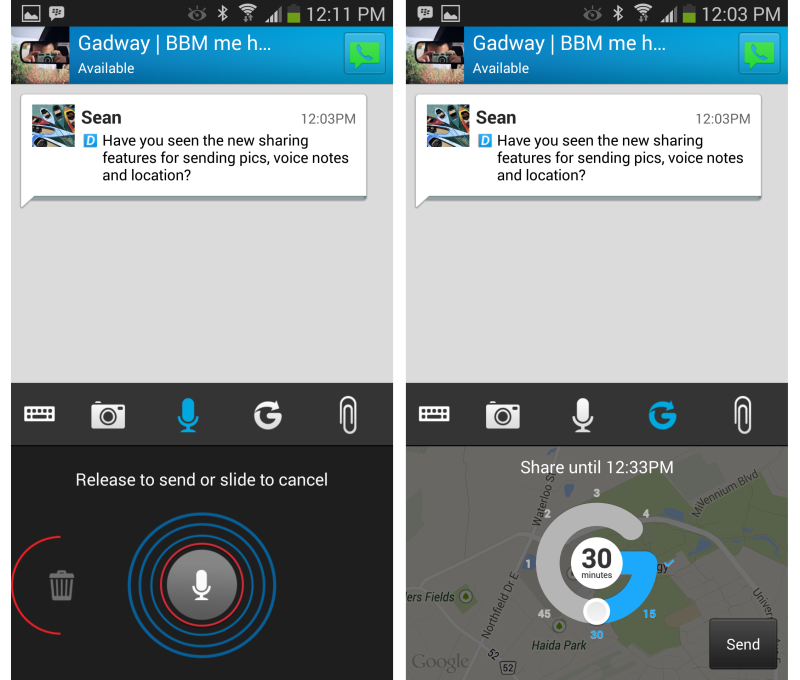 BBM chats happen fast – so fast it's like you're there in the same room. Now you can share just about anything with that same speed. Share photos in a snap, send a voice note with just one touch and more. And get this, you can even share your location, live, for a limited time with any contact you choose. When the timer runs out your location is private again. Perfect for when you're meeting up with friends, stuck in traffic or lost at a concert. (Not that that's ever happened to me
.)
4. Lots of new emoticons
Speaking of emoticons, ask and ye shall receive. We've got loads of new emoticons to help you make your point. 100 new emoticons in all! This includes a bunch that came from you, our fans. We can't wait for you to meet all our new emoticons from ROTFL, Epic Fail, Face palm, a serious hug and yes, even a smiley-poo.
We're beta testing these features now for release on Android, iPhone and BlackBerry 10 in the next couple months so stay sharp, they'll be here before you know it. For a closer look at these features in action check out the video above.