It's been a busy week for us here at BlackBerry, we've updated BlackBerry 10 to OS 10.2.1 and the BBM team has been cooking up some exciting announcements. The Facebook app for BlackBerry is one of my favorite ways to keep up-to-date on the latest photos and news from my friends and family. The Facebook app for BlackBerry 10 v10.3 receives some nice improvements to help me get the most of the Facebook experience on my BlackBerry 10 device.
Facebook v 10.3 Highlights: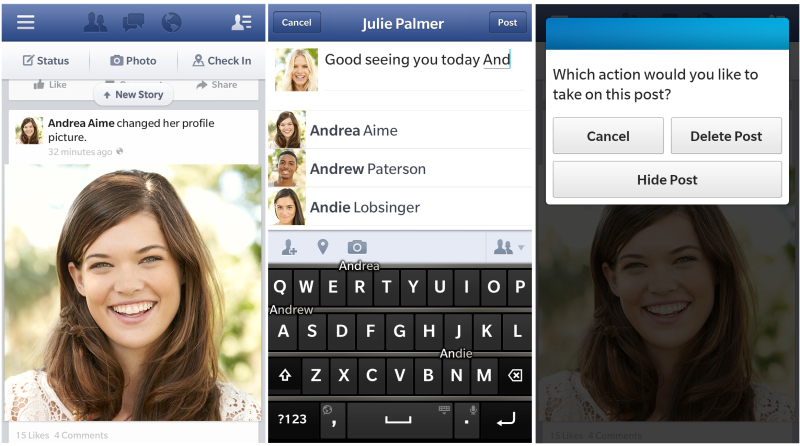 Inline Tagging in Status Posts – Easily tag friends in a status post or a shared post. Your friends list automatically appears as you type.
"New Stories" active link in newsfeed – Get notification as new stories are posted. Notifications appear when in the newsfeed, and instantly refreshes the newsfeed when selected.
Deleting/hiding posts on your own timeline – Second thoughts about that post… not to worry, you can now delete or hide posts on your own timeline.
View content when offline – Improved caching means that you can now see all content downloaded prior to going offline, when you are offline.
Other improvements include the ability to comment on comments. Download Facebook for BlackBerry 10 and give these features a try.If you're loving the app, leave us a note in the comments below.
Please note the app may take up to 24 hours to appear in BlackBerry World.