Hot off the presses, we're excited to announce the latest update for BBM on Android & iPhone is rolling out this week, starting today. BBM now includes a new Find Friends feature that allows you to discover people you know that are also using BBM and invite them to your BBM contact list, from within the app.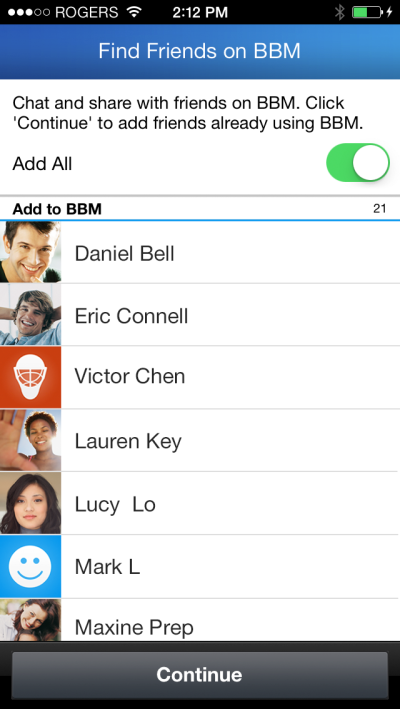 The Find Friends feature will detect which contacts in your smartphone's contact list are already using BBM, and allow you to quickly send them an invite to join your BBM contact list. For those contacts that don't yet have BBM, you can invite them to download the app with an email or SMS invite.
We know how important it is for you to connect with your closest friends, family and colleagues. With this update, we've made it easier to find and invite them quickly and easily. You're always in control of your contact lists.
We're working hard to make sure BBM gives you the best experience possible, so stay tuned for more updates in the weeks and months ahead. And in case you missed it, check out what's coming to BBM 2.0 for Android & iPhone! As always, let us know your feedback by commenting below, following us on Twitter @BBM or joining our Facebook community at Facebook.com/BBM.
The app update may take over 24 hours to appear on your device.