BlackBerry 10 customers and social media aficionados, today, I'm pleased to present an update to the Facebook app for BlackBerry 10. Facebook 10.4 for BlackBerry 10 has a number of improvements that allow you to quickly and productively stay in touch with your friends and family on Facebook.
Facebook 10.4 Highlights: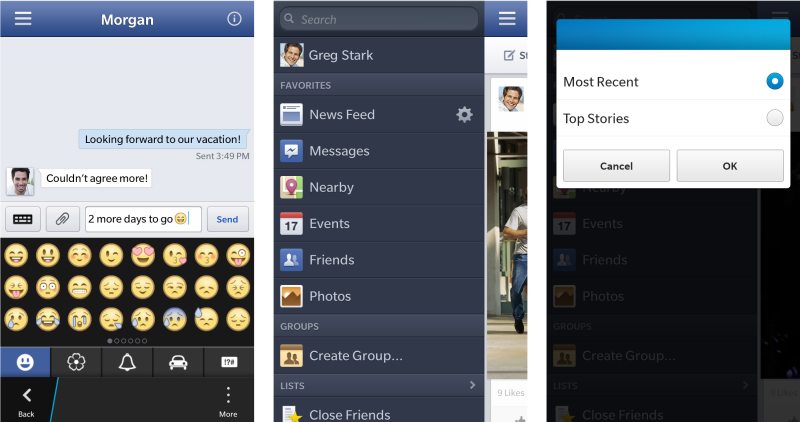 Newsfeed Sorting – sort your newsfeed stories by 'Most Recent' or 'Top Stories'.
Emoji Support (Emoticons) – use your favorite Emoticons (Smiley faces and others) in your conversations.
Screen Reader – photo tag support for photo carousel.
Adding Map view to Check-Ins – now see a map of the location you are checking in from.
If you want to check out these new features and more, download Facebook 10.4 for BlackBerry 10 from the BlackBerry World storefront. Liking the update? Have a suggestion? Let us know in the comments below.
Please note the app may take up to 24 hours to appear in BlackBerry World.