…starting today.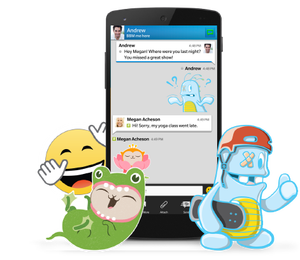 Great news, we're happy to announce that the latest version of BBM will begin to roll out to users starting this afternoon. With this new version of BBM you will be able to:
Add some more fun to your BBM chats with the introduction of stickers available in the new BBM Shop
Send larger files (up to 16MB on BlackBerry 10, Android and iPhone) so you can share higher quality photos, longer videos and bigger attachments
Share pictures in multi-person chats making it easy to send a pic several people and chat about it together
Fun with BBM Stickers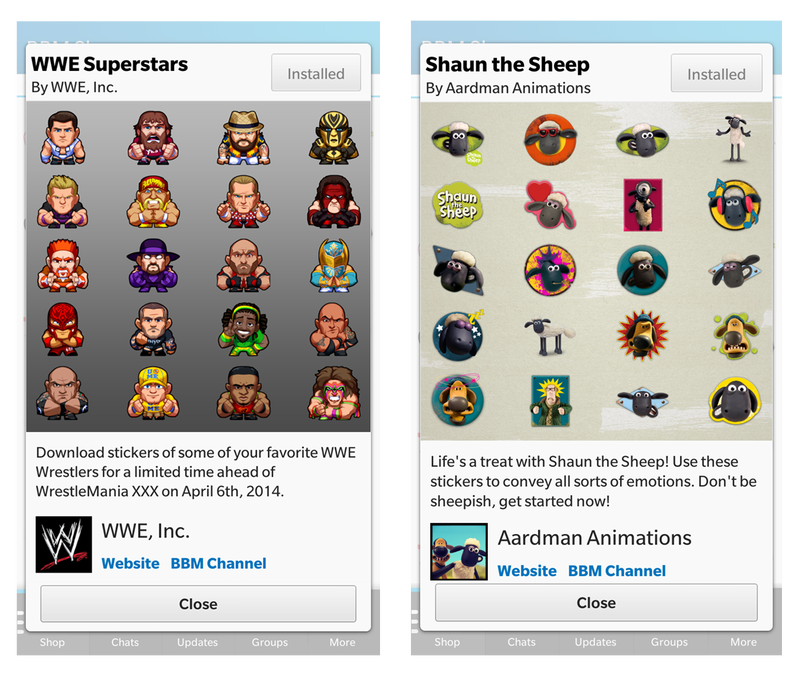 BBM customers will be able to download a variety of sticker packs right inside BBM from the BBM Shop. Each sticker pack contains between 20 and 25 stickers and features content developed by talented artists or relating to a theme or a character like CosCat, Gilbert's Tales or Bubble Bot, as well as sticker packs featuring content from popular brands including Shaun the Sheep and WWE. To start, sticker packs will either be offered for free, or cost US $1.99, or an approximate equivalent amount in the local currency, and will be billed through the device's app store. With WrestleMania 30 just around the corner, WWE is planning to give away a free sticker pack to its fans through BBM.
The latest version of BBM for BlackBerry 10 (v10.3.1), BlackBerry OS (v8.2), Android smartphones (v2.1) and iPhone, iPad and iPod Touch (v2.1) will begin to roll out this afternoon. Be sure to check BlackBerry World, Google Play and App Store to ensure you have the latest version.
---
A special message for BlackBerry 10 users…
If you're using BBM on an Android smartphone or BBM on iPhone you can stop reading now, and head on over to Google Play or App Store to check for the update…but BlackBerry 10 users read on. A couple of special notes to ensure you get the best BBM experience possible on your BlackBerry 10 smartphone.
1. Be sure you're running 10.2.1
Some users running 10.1 using Arabic input might experience issues when sending BBM messages that include both emoticons together with messages written in Arabic. The best way to resolve these issues is to ensure you're running the latest official version of BlackBerry 10 OS, v. 10.2.1. To check that you're running the latest software:
Tap on settings
Select 'Software Updates'
Choose 'Check for Updates'
Contact your carrier to find out if BlackBerry OS 10.2.1 is supported for your smartphone (if it's not, be sure to ask them why not?!)
2. For the best BBM experience, run the official version of BlackBerry 10 OS.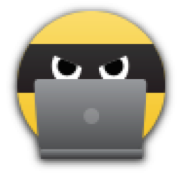 We know there are people out there running leaked, un-official versions of BlackBerry 10 OS and that this can result in issues with BBM not behaving as expected – like not being able to open the app. The answer is simple. Run the official version of BlackBerry 10 OS for your designated smartphone and carrier. When you run un-official versions of software you're asking for problems. We love that many of you are loyal and raving BlackBerry fans. And we thank you for that. We know that you are always excited to get the latest and greatest BlackBerry 10 features and trust us, we're working hard to bring them to you as fast as possible and with the highest quality.
Be sure to check out BBM.com to get the latest download information. The app may take up to 48 hours to appear on your device. Give us a shout in the comments below!