Below is part of an ongoing feature series on Inside BlackBerry – Donny H.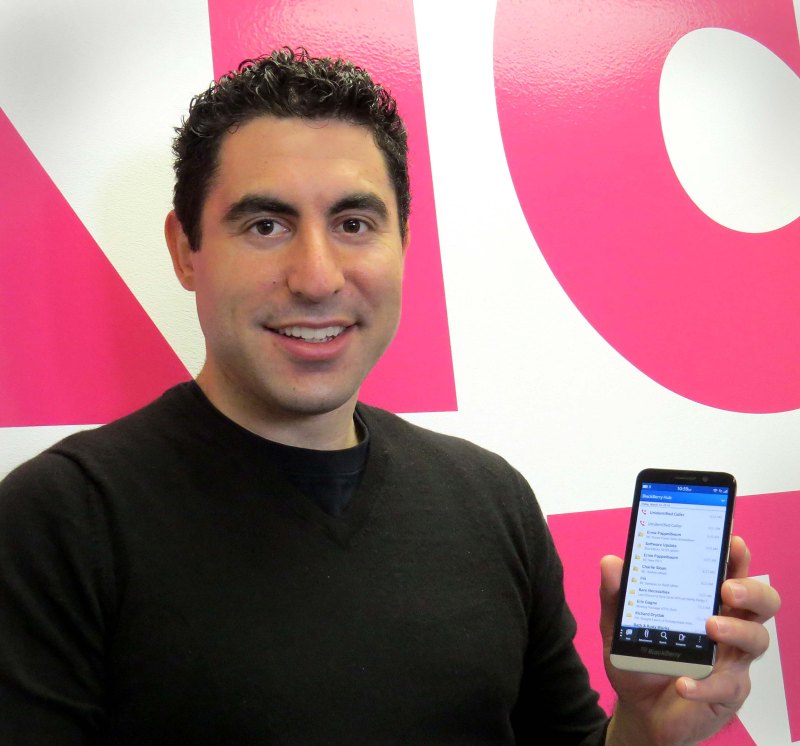 What does it mean to be an entrepreneur? Granted, no two people will give the same answer, but everyone will agree: tenacity and drive are two major factors. However, aside from personality traits, it takes some exceptional organization and multi-tasking skills to ensure that parts keep moving; something BlackBerry 10, at its core, is built to do. So, for the first in our series of interviews, we caught up with Mr. Jay Klein, Founder and CEO of Toronto-based PÜR® Gum and asked a few questions about his career. Below he'll touch on what has kept him such a loyal BlackBerry customer over the years, why he attributes his early success to his trusty BlackBerry 7290 smartphone, and of course, why he thinks that you must always crawl before you walk.
---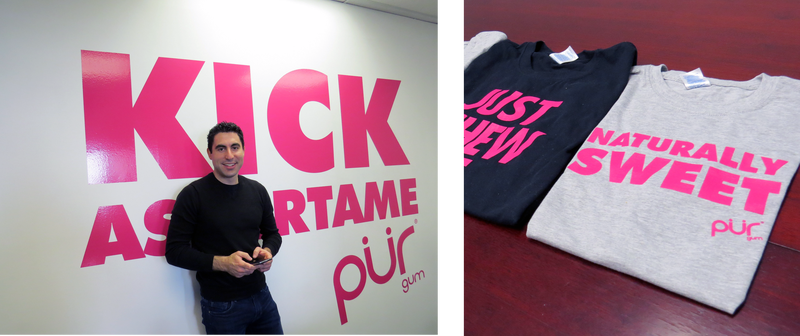 CH: Jay, thank you so much for taking the time to sit and talk to me!
JK: My pleasure!
CH: So, let's get started: What is it about BlackBerry that keeps you as loyal? I understand that you've been on #TeamBlackBerry for a long time!
JK: Honestly, I am an ultra-loyal guy and BlackBerry was my first smartphone. I switched from a flip to a BlackBerry (the 7290) many years ago, upgraded several times as the device evolved, and never looked back. As an eager entrepreneur, having just graduated from school, I didn't want to be tied to my desk; owning a BlackBerry solved that. It allowed me to take my business on the road. I attribute a large part of my early success on using a BlackBerry. I admit … at one point, I purchased another device during the BlackBerry transition time a few years ago. BlackBerry 10 hadn't been released and I needed more from a phone at the time than my BlackBerry at the time could handle. And, no word of a lie, it was a huge learning curve. That phone, as great of a media and time consumption tool it was — was a big time waster in terms of productivity. It was hard to remain focused. I also missed the true communications experience that came with having a BlackBerry smartphone. To worry about constantly refreshing my inbox was getting taxing. It wasn't long before I started to miss the keyboard on my BlackBerry. I could no-look type, longer, more thought out emails. On my other phone, not so much. It doesn't provide nearly the same experience, for me.
CH: You're a natural entrepreneur. You've tried and failed, but, unlike many, you've learned and let yourself (and products you're building) benefit because of it. As the CEO of PUR Gum, and having your hands in other projects, you must be a natural multi-tasker….how does your BlackBerry allow you to be so productive?
JK: Now with hub and notification center it always brings forward the most relevant information. You can have fun with the device, but at its core, it's built for business. BBM also makes global communication very easy as especially with overseas suppliers. PUR Gum is sold in over 25 countries and almost all over, I find, our suppliers are on BlackBerry. We all speak the same tech language. Further, push lets me know my suppliers are getting my emails, rather than waiting for refresh. And, of course, with the introduction of cross platform BBM, I have no boundaries for keeping in touch.
CH: You've likely more than doubled your staff in three years. Do you use BBM to communicate with them? If not, what other messenger service do you use?
JK: We definitely use BBM. As new staff comes on board, many with different devices, we generally adapt. Not everyone has an unlimited text plan, if they're on BBM we can talk wherever, whenever… even over Wi-Fi®!
CH: PÜR Gum doesn't have a BBM channel. If you created one today… what would you put as the subject headline for your first post?
JK: 'Great taste runs with BlackBerry and pomegranate'. We need to always be where our audience is. Need to be aware, communicate and connect. We will be starting a BBM channel.
CH: You've successfully built a product from an idea to worldwide distribution in a few short years. If you could offer one small piece of advice to an aspiring entrepreneur reading this, what would it be and why?
JK: I advocate this to everyone: lay a very solid foundation early on. Think big and take it slowly. If you start to chase the finish, you're going to hurt yourself. People only read headlines and see the money, but don't know the work and effort that went into building it.
CH: Anything else you want to say to #TeamBlackBerry?
JK: Overall, I just love BlackBerry. Always available, battery great, speakerphone is great, solid feel and durable! Happy to promote the brand to anyone who will listen!
---
Corey Herscu is a paid contributor to Inside BlackBerry and has been compensated for his work on the program. BlackBerry provided participants with devices. The above does not reflect any affiliation between BlackBerry Ltd. and PÜR Gum