If you're a BBM user on Android or iPhone you'll soon be seeing an update available in your app store. This next release (v.2.2) is focused on streamlining key aspects of the BBM experience.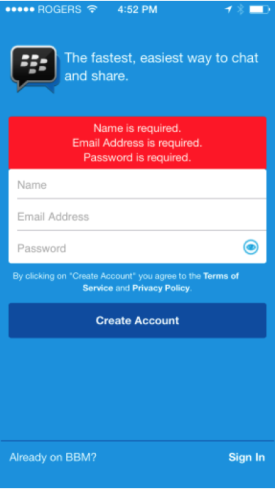 Our goal was to make it simpler for new users to join the BBM community and to make it faster and easier to add new BBM contacts.
Easier sign up
One of the ways that we've done this is by simplifying the sign up process for BBM. We've cut down the number of fields it takes to get signed up, so you can start chatting and sharing even faster. Name. Email. Password. That's all you need to get started on BBM! For those of you already on BBM today, this change won't impact you at all.
Easier Friending
Another thing we've improved is how you add new BBM contacts through email. Today, it's a somewhat cumbersome and complicated process. This new release will simplify the process so that when you receive a BBM invite by email – all you have to do is click the link and presto, you're BBM contacts. No need to send a PIN invite back.
---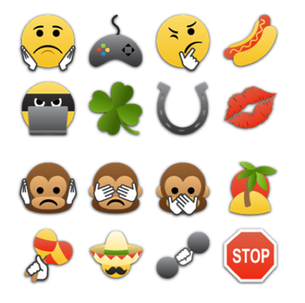 New Emoticons & more
You'll also find 16 new BBM emoticons in this release – from a hotdog, and maracas, to a hacker and a pair of hot lips. We've also re-named what you know today as the 'Updates' tab…We've changed the name to 'Feeds' to better represent what you find there – the latest statuses and profile photos from your BBM contacts and the newest posts from the BBM Channels you follow.
Availability
BBM v2.2 for Android will be available starting later tonight from Google Play and will be coming to iPhone, iPad and iPod Touch in the coming days. [Update: We have now released the update for iPhone, iPad and iPod Touch. June 02, 2014]
BlackBerry users – hold tight, we have a special release of BBM coming for BBOS and BlackBerry 10 smartphones in a couple of weeks. This special release of BBM for BlackBerry smartphones will include many of the things we've talked about here…and a few special things added for good measure.