Ryan Blundell's blog, 'Thank You BlackBerry,' published on Wednesday in CrackBerry about his 6-year-old son, Keian, really touched me. Ryan's a longtime writer for CrackBerry, though due to Keian's illness, he hadn't contributed much for the past 18 months, after his son was diagnosed with T-cell Acute Lymphoblastic Leukemia.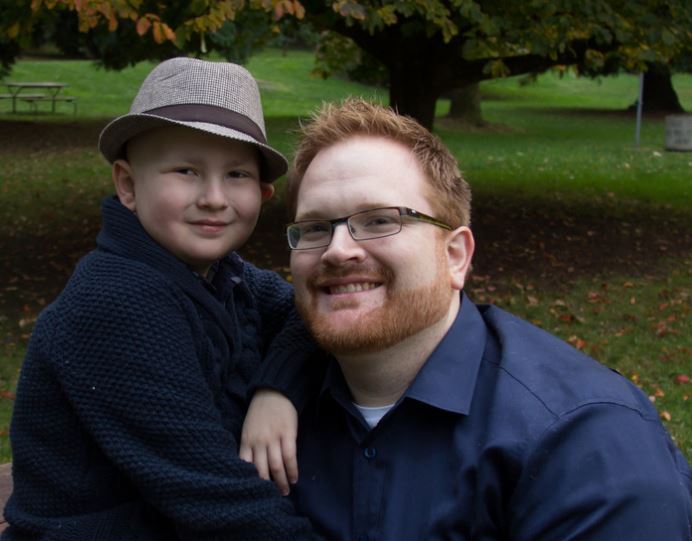 For anyone, it's a difficult story to read. For me, a fellow dad of two gadget-crazy boys just a little bit older than Keian, it was easy to imagine the rawness of Ryan's pain five months after his son's death. It virtually leapt out of the monitor.
At the same time, the descriptions of the two bonding over their BlackBerry devices also hit close to home, though in a warm, funny way:
[Keian] had a dummy unit Curve 8310 that he pretended to use and would grab ours when he had the chance. I'm not making this up when he said that he wanted to have a Z10 when he grew up, just like daddy. I told him about the recently released Z30 (at the time) and he decided he wanted a better BlackBerry smartphone than me.
I was also cheered by Ryan's descriptions of how BlackBerry devices and services like BBM helped he and his wife to share news with relatives and friends, research medicines for Keian, as well as document beautiful moments:
Our BlackBerry smartphones helped us capture Keian in dozens of voice notes, hundreds of videos and thousands of pictures. They helped us share our laughter, smiles, fears and sorrows through social media. They kept us in contact with friends and family. They allowed us to jot down terminology, treatments and more with little effort. They helped us focus less on all of that and more on time with Keian.
Ryan's blog was read by many of us inside BlackBerry, including our CEO, John Chen. On behalf of BlackBerry, John expressed his condolences on Ryan's blog. You can read it here, along with nearly 250 other supportive comments on Ryan's blog. That's a testimony to the character and fellowship of the CrackBerry/BlackBerry community.
We've also made a donation to the Canuck Place Children's Hospice in Vancouver where Keian spent the last several months of his life. And for Keian and the love of technology he shared with his dad, we plan to internally codename an upcoming device in his honor.
While we at BlackBerry love to talk about how our devices can make you more productive at your job, we know that's not the be-all, end-all. Keian's story is a reminder to cherish the things you have outside of your job: good friends, fine health, a happy family. We work to live, not live to work, after all.