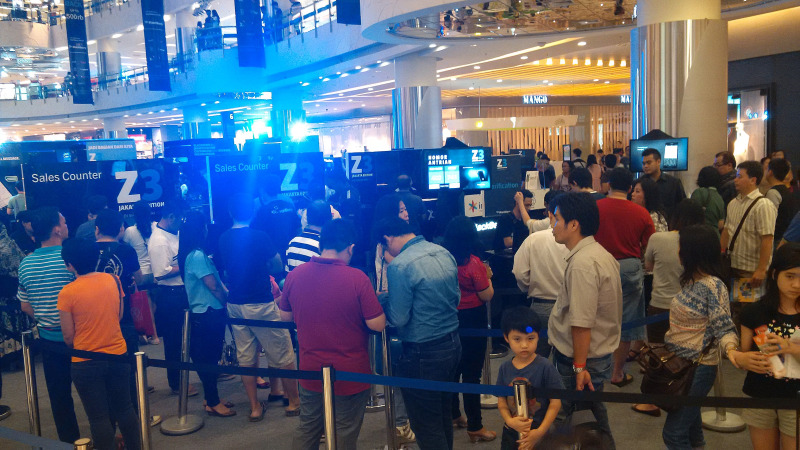 Thanks to my Asian colleagues Hans Sabastian and Yolanda Nainggolan, I've been able to get a few more details and pictures – out of Jakarta, where our Z3 smartphone was launched on Friday.
As I reported yesterday, the Z3 was sold out on Friday at retailers all around Jakarta, including our main promotional event in the city's upscale Central Park Mall, where buyers lined up outside the mall before the event.
(As our pals over at CrackBerry noted, pre-orders of the Z3 were also sold out at our partner retailers in Indonesia.)
Judging by this, the crowds in Central Park on Saturday were just as strong as they were on day one: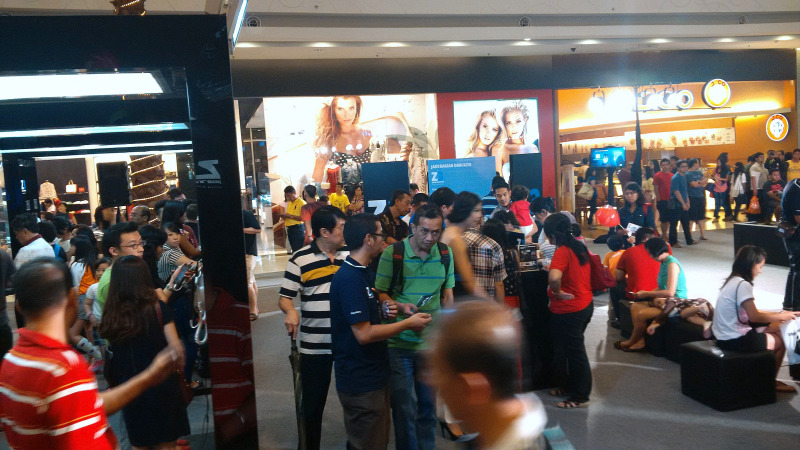 And here's a top view. Any Jakarta readers who've bought a Z3 want to share their first-hand accounts of the events and their new phones?