BBM shares your passion for the beautiful game. That's why we've been working hard to bring you more ways for you to show your support using BBM. We've got new special sticker packs coming, new images for the BBM PIN Card Creator, and as always you can even update your status to include your country flag!
BBM Sticker Packs:
Support your favourite team with new BBM sticker packs with fun team illustrations supporting the teams from Brazil, France, United States, England, Colombia, Netherlands, Nigeria, Argentina, Ecuador, Spain, Honduras, Germany and Australia. Visit the BBM Shop to download and share today!
BBM Country Flag Shortcuts:
As part of this sports celebration, don't forget the BBM shortcuts for traditional flag icons. Users can add a flag icon of their favourite team when writing in the "Write a message" field or in the "profile name", as well as in "what are you thinking" fields.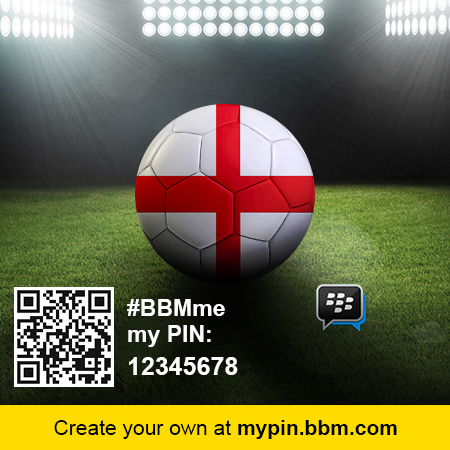 To do this, you only need to enter the country code in any of the fields listed and it will appear automatically.
The complete list of country codes can be found in this previous post from the BlackBerry Blog.
Custom PIN Card Creator:
As the excitement of the big tournament is everywhere, now BBM users can share their PIN and support their team through the BBM PIN Card Creator. BBM PIN Card Creator is a tool that allows you to create BBM contact cards that are as original and creative as you want them to be. This season you'll be able to personalize your BBM contact card with a country theme. Share your PIN card with friends through Facebook, LinkedIn, and Twitter or via email and add them to BBM.
---
     
BBM is available for free on BlackBerry, Android and iPhone. To download, visit BBM.com