We've seen so many great #BBMoments come in that it's getting hard to pick just one each week! Keep 'em coming though because we're loving the chance to see all the different ways our users are connecting with others using BBM.
This week's moment submission comes from Antoine B. in France. Whenever anyone asks Antoine to add them to Skype these days, he instead suggests they download and try out BBM first.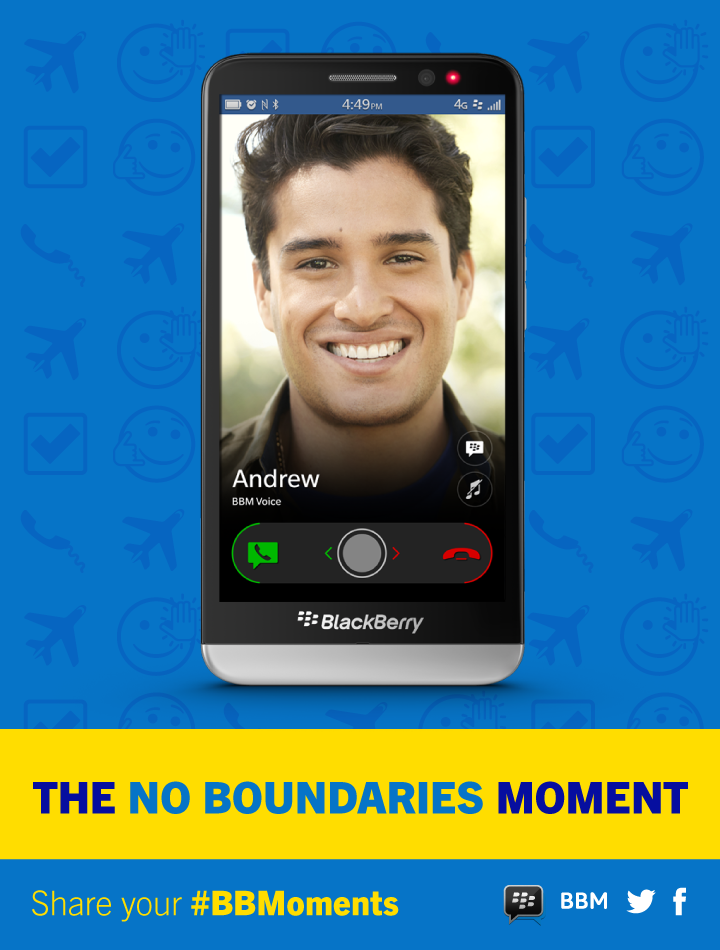 One time in particular, he was helping support a developer in the United States to port their application for Android, iPhone and Windows Phone over to BlackBerry 10. The developer was a former BlackBerry user and had loved previous experiences with BBM.
So at Antoine's urging, the developer downloaded the new BBM for Android. Right away, he called Antoine using the BBM Voice feature (from New York to Paris) over Wi-Fi, for free. "At the end of the conversation, he spontaneously declared: 'Wow, we've talked for over an hour without interruption and a crystal clear sound. Never happened before! '" recalls Antoine.
They did it again the following week and as a result, the application may come to BlackBerry 10 in the near future!
Just one more awesome BBM moment where Voice helped connect two continents, resulting in a great collaboration and helping users get more done.



More about Antoine:
Favorite Device: In order of preference, Z30, Z10, Q10 and has been a Fan for more than 3 years now.
Favorite BBM Feature: Video/Voice and Glympse, Group Chat
Most Used Emoticon: *cheers* and
Most Used Sticker: Check Mark or Thumbs Up (Emoticon Sticker Pack)
We love hearing everyone's #BBMoments – keep sharing and we'll keep featuring them each week! Feel free to leave yours in the comments below.