The BlackBerry Z3 was an overwhelming success in Indonesia, with long customer lines, sold-out stores and fans clamoring for more. In the last two weeks, we've rolled out the Z3 to other Asian countries, with similar results.
In Vietnam, 35 reporters joined us for the June 18th launch at the Intercontinental Asiana Saigon. The press were excited about the affordable price point.
 "Never has a BlackBerry device been so inexpensive in Vietnam." – Zing.vn
We launched the Z3 in Malaysia on June 23. Reviewers praised the Z3 as a price-competitive device (the coming availability of Amazon's App Store, with 200,000+ Android apps, probably helps, too).
"If this is how the first device of the FY15 lineup is going to be, it may be a very bright future for BlackBerry indeed." – Lowyat.net
Others liked the announcement that a special BBM Sticker package will be available when the phone lands there on July 7th.
"BlackBerry Z3 in Malaysia will include a special set of BBM Stickers and BBM Channels featuring local popular characters, Upin and Ipin! " – BBuGMY.com
The BlackBerry Z3 rollout continued with our India launch. The phone will be priced at Rs 15,990, but buyers at online stores such as Flipkart and Mobile Store will get a Rs 1,000 voucher for the first month.
According to the Indian Express newspaper:
The phone will also offer a lot of content for the Indian audience and will include apps like Wonobo, a Google Streetview-like mapping serving covering top cities. The phone comes with a keyboard that is as good with Hindi and Hinglish as it is with English.
The Z3's pre-launch hashtag #BeOnBB trended on social media channels in India.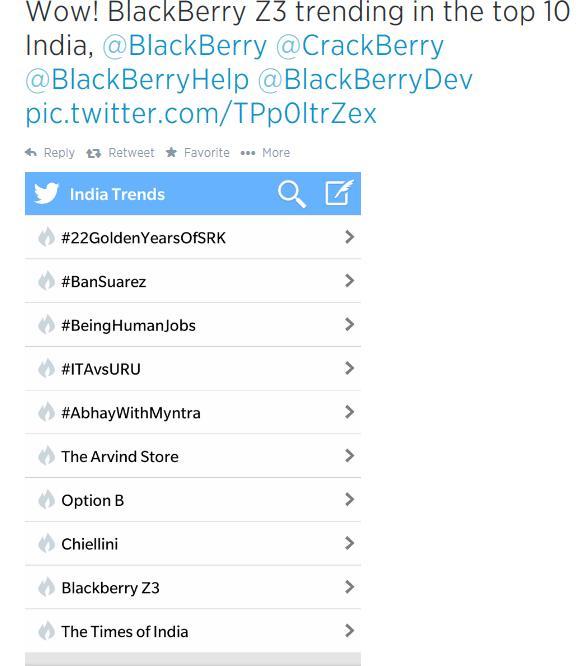 The Z3 should appeal to "urban youth and socially-active, hyper-connected individuals," Indian managing director Sunil Lalvani told the Economic Times of India, adding that the presence of more than 1,000 enterprises with BES servers installed could help Z3 sales. Watch the Z3 intro video by BlackBerry India here.
Next month, the Z3 comes to Hong Kong (launch on July 3rd, availability on July 8) and the Middle East, launching in the UAE and Saudi Arabia first, followed by Qatar, Bahrain and Kuwait. We'll be bringing you all the action and campaign news.
The Kita Selfie Challenge!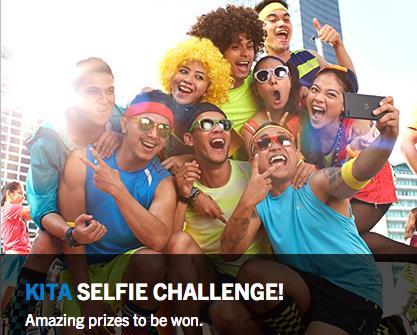 To celebrate our passionate fans in Indonesia,we're holding an exclusive contest: the Kita Selfie Challenge! There are two exciting prize categories and we're giving you two different opportunities to win.
To win one of four 3-day VIP experiences for two in Jakarta:
Visit a retail store to get your hands on a BlackBerry® Z3 smartphone, Jakarta Edition (or use a friend's or yours if  you already own one).
Take a selfie posing with a BlackBerry Z3, Jakarta Edition.
Upload your photo.
To win one of 12 goodie bags filled with gift vouchers:
Find an image of the new BlackBerry Z3, Jakarta Edition (e.g. on Facebook, BlackBerry.com, a poster, or in a newspaper).
Take a selfie that shows you posing with the 'image' of the BlackBerry Z3. Why not pose with the image below? Be creative!
Upload your photo.
Visit the contest page for more prize details.
Follow the action:
Not in Indonesia? You can follow all the action and "Like" your favorites in the photo gallery on the contest page. All this hype makes me wish I was eligible to enter, myself.
Read full contest terms and conditions here.