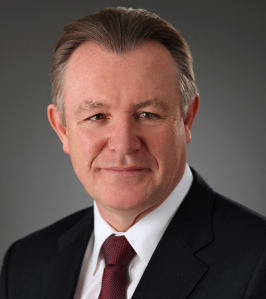 Every year Gartner releases a series of "Magic Quadrant" (MQ) reports that evaluate technology companies to provide a qualitative analysis into a market and its direction and maturity. Gartner recently issued the MQ for Enterprise Mobility Management (EMM) and it underscores a disconnect between the market perception about BlackBerry and the reality of our capabilities today and in the near future.
Gartner places BlackBerry's overall position on the MQ as the leader in the "niche" quadrant. They caution that BlackBerry lacks support and mobile content management for multi-platform environments. The misperception here is that BlackBerry has a small user base that only caters to a narrow segment of the market with minimal productivity capabilities.
The reality is that in a few short months, the new leadership team, inspired by our CEO John Chen, has made decisive and swift changes to redefine our enterprise strategy and put us back on the path to success. Gartner's MQ process has been unable to keep pace with the speed of change and innovation at which BlackBerry is moving.
While we execute against our plan, it is critical that we also help our customers understand the facts amidst a sea of outdated assumptions and misperceptions. Let me break down a few:
Perception: BlackBerry has a small percentage of the enterprise market.
Reality: BlackBerry is the market leader – and we lead by a significant margin with an enterprise customer base that is larger than our top three competitors combined.
Perception: BlackBerry can only manage BlackBerry devices.
Reality: BlackBerry is multi-platform. We've expanded our BES10 and BBM messaging platform to include iOS and Android, and later this year we will add Windows Phone. And, by enabling our BlackBerry 10 devices to be managed by select MDM partners, BlackBerry will provide organizations with more flexibility and choice with their mobile device environments.
Perception: BlackBerry has not driven wide adoption of its multi-platform BES solution.
Reality: BlackBerry is seeing significant penetration of its BES10 multi-platform solution with nearly 33,000 commercial and test servers installed to date. With the new BlackBerry EZ Pass migration program, we have also issued more than 800,000 new BES10 licenses since launching the program in March. Migrations to BES10 include customers trading in licenses from other MDM vendors such as AirWatch and MobileIron.
Perception: Other companies can do what BlackBerry does.
Reality: BlackBerry has the largest install base, an unparalleled global infrastructure, and the deepest understanding of how to provide secure, productive mobile collaboration and communications in the enterprise space. In addition, as of March, BlackBerry had $2.7 billion in cash and we are on track to achieve our goal of becoming cash-flow positive by the end of fiscal year 2015. Meanwhile, firms Gartner named in the leaders quadrant of the MQ are experiencing their own financial woes:
MobileIron had revenue of $105.6 million in 2013, but its net loss was still $32.5 million. While its 2013 revenue was more than double the prior year, it included $21.1 million from perpetual license deals that were signed and delivered in prior years.
Those numbers don't inspire much confidence. Nor should the ability of these competitors to achieve a vision like BlackBerry's – extending our proven mobility leadership into the hyper-connected world being created by the Internet of Things. Today, BlackBerry, through our QNX subsidiary, manages tens of millions of "things," a capability that not one of the other vendors on the MQ can boast. BlackBerry has a unique opportunity to lead in this nascent space as its newest BlackBerry Enterprise Service 12 (BES12) is the first of our mobility management platforms to manage all the "things" that generate the massive amounts of data.
Beyond the facts, the confidence I have in BlackBerry comes from customers who tell me that they believe in BlackBerry's new leadership, the approach we are taking to stabilize the business and our ability to execute on our vision. Customers tell me every day that BlackBerry continues to be a necessity for security and productivity above all else – especially those in regulated industries such as financial services, healthcare and government.
As we evaluate how public perception has skewed reality for BlackBerry, our incumbent advantage should have significant weight in Gartner's evaluation. The fact is we remain the only company that can support the full range of organizations' mobility management requirements – from the highest security demands of regulated industries to the most open BYOD environments, and across multiple device platforms.
We may have navigated through some treacherous patches, but the bold changes we have made in the past six months have given BlackBerry a solid path to continue our success.