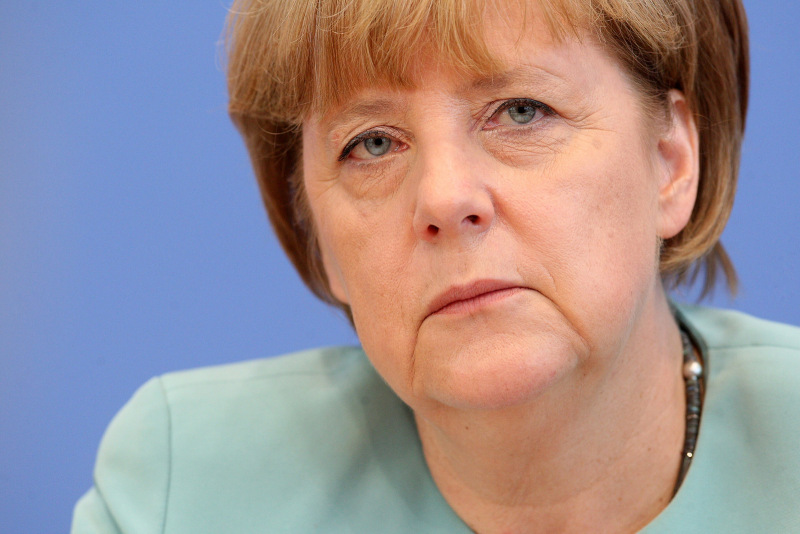 Nobody needs stronger mobile security than heads of state. It's well-known that Barack Obama is only allowed to carry a customized BlackBerry. And so now does German Chancellor Angela Merkel, reports the German publication, Bild (or read the BBC version here).
After revelations that the Chancellor's phone was being hacked, the Merkel administration began systematically dumping its iPhones for BlackBerry devices, with a purchase order for 5,000 Z10s in 2013.
For strong native security and a foundation for even tighter security, BlackBerry boasts the best credentials among all mobile device makers, as CEO John Chen recently pointed out. With the BB10 operating system comes a bevy of security features which are more than enough for the average business user. Security can be further hardened for BlackBerry phone users, as well as iPhone and Android device users, by using our fast-rising EMM solution, BES10, or our secure mobile messaging solution, BBM Enterprise (formerly known as BBM Protected).
BlackBerry devices come standard with 256-bit encryption, secure message routing through our NOCs (Network Operation Centers), and other features. That's why we have 70+ security certifications and approvals from governments, more than any other vendor, including the only coveted "Full Operational Capability" certificate to run on U.S. Department of Defense networks ever granted to a mobile vendor. These Z10s are also loaded with specialized Secusmart micro-SD cards outfitted with additional anti-eavesdropping security.
"Tapping friends is an absolute no-go," Merkel said last October.
Merkel's personal phone is a BlackBerry Q10, also sporting Secusmart's crypto-chip, which likely withstands any tapping efforts, according to a story last year on eWeek.
The Chancellor's device reportedly routes important information through a German intranet VPN connection, which should be quite out of the reach of would-be eavesdroppers.
Thankfully for Merkel, she doesn't have to sacrifice usability for security. The Q10 features that classic keyboard, a sharp and vibrant 3.1 inch OLED touchscreen, and an 8 MP rear camera which can shoot 1080p video, all powered by a Qualcomm Snapdragon S4 processor. The 4G LTE isn't bad, either.
If security concerns are on your radar, BlackBerry devices should be your first (and only) consideration.
The Q10 is available unlocked for $399 at ShopBlackBerry.com.