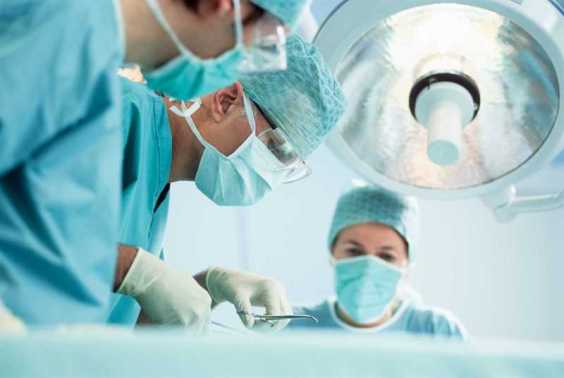 Just a couple of years ago during a visit to the hospital, I was surprised to see that pagers were still everywhere I looked. But healthcare has traditionally lagged behind other industries when it comes to mobile technology, mainly because of the risks associated with change. Those risks relate to things like maintaining patient privacy, high internal security standards and regulatory compliance requirements.
(originally posted by Tony Evans on Biz blog)
Fortunately, this conservative mindset is changing – fast.
"The president of the American telemedicine association said in 2011 that by the end of the decade, a quarter of all care will be delivered virtually, without the doctor and patient in the same place," points out Will Falk, managing partner of the health industries practice at PwC Canada. "This is a big statement. It means a huge reorganization throughout the healthcare system."
Case in point: already, more than 100,000 healthcare apps are in play, and they're showing no sign of letting up. Both doctors and patients are finding that mobile devices and apps are the perfect way to stay up to speed and connected for a better healthcare picture overall.
What's Stressing IT Teams in Healthcare?
This rapid pace of change is great for caregivers and patients, but it's concerning to the people whose job it is to make sure the organization is compliant with privacy requirements like HIPAA regulations and to provide strong — but not restrictive — security.
Here's one example. Have you ever had a text or an email from your doctor? What if they left their smartphone on the train – do you know how your privacy would be protected? According to mHealthnews.com, while 88 percent of doctors now have smartphones, and more than 60 percent use them to transmit work related texts – only 11 percent of those doctors use secure texting platforms provided by the organizations.
Ongoing staff training around secure mobile messaging practices is critical, but really, I want my doctor focused on my health, not managing technology or worrying about security threats. Which is why it's so important that healthcare IT teams can provide staff with all the right mobile tools, and manage the whole mobile environment with tight controls and regulated-level security.
Helping Caregivers Focus on Care
I'm always proud to point to examples of how BlackBerry helps organizations that help others.
Rocky Mountain Human Services (RMHS) is a healthcare organization in Denver that provides a whole range of support services to children and families with mental health issues and brain injuries. If you need a quick boost of your faith in humanity check out their success stories.
Several months ago, they took stock of the kinds of industry trends I'm talking about, but more importantly, to the changing needs of their staff and clients. The result was that they decided to upgrade their smartphones and their overall approach to enterprise mobility management (EMM). Their solution would have to be cost-effective and make it easy to stay compliant with any and all regulations, now and down the line.
Most of their employees are out in the field, doing home visits and travelling from one location to another to be with their patients. They literally never leave home without their smartphones. More and more, they wanted to loop in their colleagues and managers through multiple channels (including mobile video conferencing) for quick consultations, get on-the-spot access to their patients' histories for faster diagnosis and treatment, and update records and documentation safely and securely.
BES10 and BlackBerry 10 smartphones turned out to be exactly what they needed to get current, prepare for tomorrow, and stay safe in the process.
We've always been close to the healthcare world, and as you might know, we're making important new investments in this space. Read the full case study and find out more about why healthcare organizations like this one trust BlackBerry for EMM.