Allow me to introduce Matthew Talbot, the new Senior Vice President – Emerging Solutions at BlackBerry. Matthew is a 15-year veteran of the mobile industry. His background is specifically in mobile commerce, mobile enterprise software and mobile messaging. He's served in senior leadership roles at SAP and Sybase after sitting at the helm as CEO of a leading wireless application service provider.
Matt will be blogging regularly here at Inside BlackBerry. Recently, I bribed his assistant to get on his very busy calendar so I could ask him a few questions about his role and his vision for the future.
KB: You've been working in the mobile industry for 15 years. How has it changed over that time?
MT: Well, for one thing, when people used to ask me what I did, I had to do a lot of explaining. These days, not so much. Mobility, mobile solutions and mobile payments are no longer the stuff of science fiction. They're the here and now.
KB: Are there any technologies that once seemed like far-off, pie-in-the-sky ideas that are now commonplace?
MT: I think now everyone uses his or her mobile for more than just phone calls whether it's in developed markets or emerging markets. I know even my parents do their banking via their phone in Australia and have downloaded all their favourite applications. Mobile payment has always been seen as a pie-in-the-sky type of thing, but now you see more and more of it whether people using the likes of PayPal or credit cards to pay for goods and services online, or NFC-related transactions at POS [points of sale -ed.] on the 100+ NFC available handsets today.
KB: As the Senior Vice President – Emerging Solutions, what will be your initial areas of focus?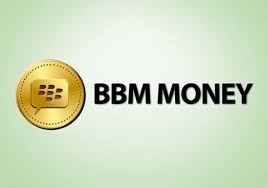 MT: The main focus for me right now is around how we continue to build and monetise Blackberry Messenger (BBM). BBM is an amazing asset, and since opening it up across platform and introducing iPhone and Android last October, we have seen incredible growth. The next platform coming shortly is Windows Phone. Over the last few months we've added additional value to the consumer outside of just the communication tools of text and voice, and introduced a "content" shop and BBM channels, which you'll continue to see innovation around as well as mobile payments—similar to what we launched with BBM Money in Indonesia.
KB: What are the most exciting 'emerging solutions' on your radar right now?
MT: I still believe the combination of social and commerce is one of the "killer" opportunities out there and with our existing BBM asset, combined with our DNA around security and privacy, we have an interesting position to play in this growth market.
KB: BBM Money seems like an emerging solution. Can you tell us about it?
MT: Sure. BBM Money is an app we've been piloting in Indonesia for the last year that allows people to send money through BBM, pay bills, top up your phone etc. It is a partnership between one of the local banks, PermataBank and Montise. To use it, you transfer money from your bank account to your BBM Money account. Then, you can send money to friends and family in your BBM Contacts, receive money from them, or send to participating companies. You can cash out at PermataBank ATMs, or to any bank account. It's got bank-grade security including a passcode, encryption, and monitoring.
KB: Is it true that BBM Money will be more widely available soon? Rumors abound.
MT: While I can neither confirm nor deny any pending rollout of BBM Money, I can say that BlackBerry has built its reputation on its secure, private operating system that can comply with government regulations. For that reason, it's a perfect fit for mobile financial services. And BBM, which combines that secure BlackBerry foundation with millions of devoted users, is, by extension a perfect fit for peer-to-peer money transfer.
All over the world, migrant workers cross borders to find jobs and then send their earnings back home. Rather than having to stand in line at a bank or Western Union, international mobile money transfers allow them to send money to individuals directly from their phones. This is a huge business in many markets.
KB: BlackBerry recently announced a partnership with EnStream. That seems like a new arena for BlackBerry. Can you tell us more about that?
MT: Definitely. The EnStream partnership is big news in itself, but more important, it's the signal of a shift in thinking for BlackBerry. A sidestep into a new position, a new role. My first blog post was about that and its wider implications.
KB: EnStream's customers are using near-field communications (NFC) for mobile payments. BBM Money uses messaging. Do you think one system will eventually dominate the other one?
MT: They're really two different things, the mobile payments that EnStream is pioneering, and the BBM Money transactions. BBM Money is focused more on peer-to-peer transfers, mobile top-up and bill payments—and at this stage, remote mobile payments or digital payments. In particular, international peer-to-peer money transfers are a huge market, as I mentioned before.
For more affluent audiences with NFC-enabled smartphones and established POS networks, tap-and-pay is looking like a convenient, viable solution for retail, restaurants, movie theatres and transit tickets, especially when bundled with additional value like loyalty, promotions, coupons and location-based services.
Right now, it's anyone's guess if there will be a dominant technology for all mobile payments. There certainly doesn't have to be. Whether it's remote payments, NFC, HCE, beacons, QR codes, or something else, there are plenty of technologies pushing it. We can have a whole ecosystem of options, and choose the best fit for the circumstances.
KB: What was the first mobile payment you ever made?
MT: The first would have been via credit card on my phone many years ago, so at that time probably classified more as an online transaction. The first probably mobile only transaction was in Austria now around eight years ago. One of the companies we bought when I was at Sybase was called Paybox and they uniquely ran the remote mobile payment system for all the operators in Austria. This was as advanced as what we were seeing in Korea and Japan, but not publicized to their extent. In a way, it was very similar to what BlackBerry is doing now with EnStream in Canada, but NFC was not available then. Basically via SMS and WAP, I could pay for goods and services, train tickets, cinema tickets, etc. all via the phone. It really opened up my eyes around what interoperability for payments between all operators and banks could achieve in a market.
More recently, I've used some of the NFC payments options available like what CBA launched in Australia a couple of years ago with the iPhone case, Starbucks and Tim Hortons, QR codes payments linking loyalty cards to payments instruments, and with handsets like BlackBerry and Samsung, true NFC payments.
KB: What was the most recent?
MT: I actually brought a Football Sticker Pack through BBM Shop using my PayPal account. It did not help Australia, but it was fun to send them to my friends and family…
KB: You're from Australia. You live in Singapore. You work for a company headquartered in Canada. You must travel a lot. Any road warrior tips?
MT: Don't sleep. No, seriously. Everyone always asks me 'How do you recover from jetlag?' The trick is to never let it even hit you. When I travel, I don't sleep much and save it for the flight home. To date, it seems to have worked.