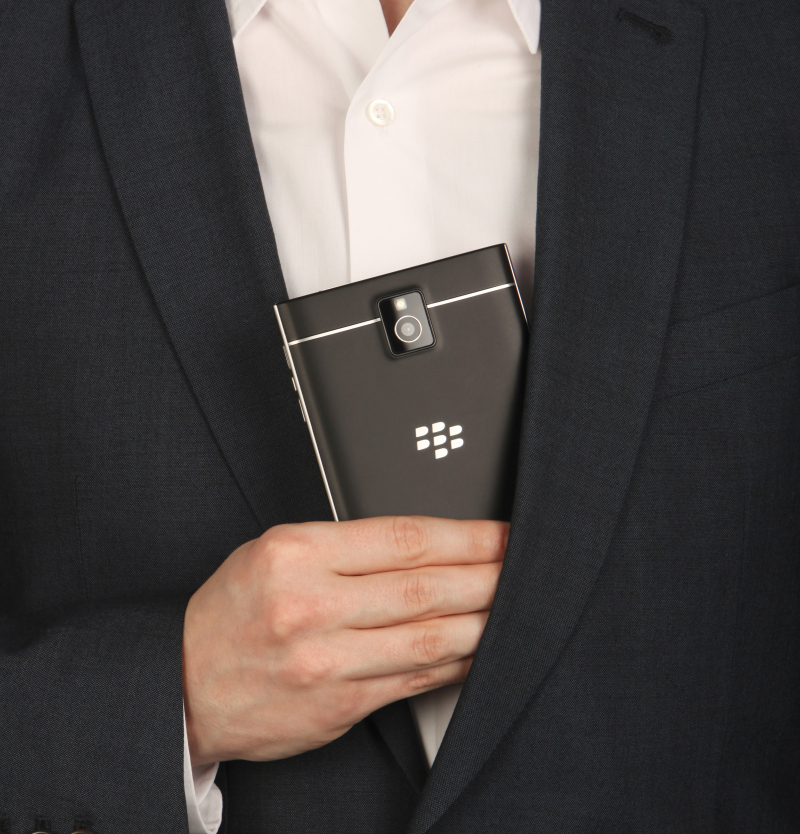 Earlier this week, I started to tell you about my experiences actually using the BlackBerry Passport (albeit a beta version). It has changed the way I work with its large square touch screen. At its core, this is a messaging powerhouse, built for writing and talking all day long. I can tell you right now, this device has the battery chops to back up all the conference calls, emails and browsing I do throughout the day, with more than enough juice to let me blast some tunes over Bluetooth for my commute home. When I get home I'm not running for the charger either… and if I forget to plug it in before bed (or am burning the midnight oil well into the night) it's consistently still had enough charge to start the next day.
I Do Not Suffer from Range Anxiety.
I can now relate to electric vehicle owners that have to convince naysayers that they don't worry about their battery going dead in the middle of the road. Because everyone who sees my BlackBerry Passport feels compelled to ask how the battery life is. "That screen is so big," they say in disbelief. The fine engineers here at BlackBerry know that our customers demand a phone that will keep up with them, just as Tesla engineers realize that a car needs to be able to get you home at the end of the day. They've packed an impressive 3450 mAh battery in the new BlackBerry Passport.
"No other smartphone or phablet on the market today has a battery that large."
Make no mistake, the BlackBerry Passport keeps going as long as I need it to.
Feature-Packed, Runs All Day.
To get the battery range that I and other business users demand, the BlackBerry Passport doesn't sacrifice the features I use the most, like BlackBerry Assistant, productivity apps like Docs To Go, social media apps like Sprinklr, and calling.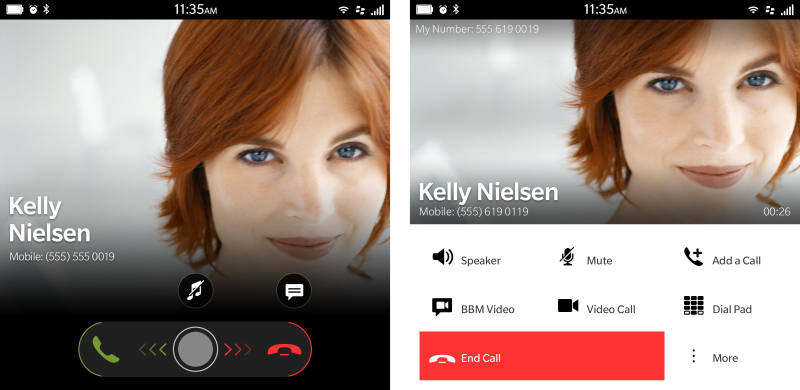 I spend a large majority of my day on conference calls – raise your hand if you can relate. With our team spread across North America and the world, we can't always interact in person. With BlackBerry Passport, BlackBerry Natural Sound technology gets even better. This superior audio experience was previously available only on BBM Voice calls. On BlackBerry Passport, the same effect has been adapted to work with cellular voice calls, too. There are four microphones onboard that help adapt the audio levels in real time to my ambient environment and position of the phone relative to my ear. This is, in part, how Natural Sound provides a dynamic and clear audio experience for me AND the other caller. I was curious how this worked, so asked one of our product managers to explain. They mentioned that one of the four microphones is placed in the receiver port to detect the ear position relative to the phone in order to adjust the sound accordingly.
The aim is to provide an experience that is as close to an in-person conversation as possible. In my use with the device, it sometimes sounds as though I'm in the same room as the other person. On top of this, there are stereo speakers providing tablet-like volume when I enter a board room with multiple participants (it sounds great jamming tunes on the weekend, as well).
Some of you might be thinking, "Don't phone calls, especially on speakerphone or Bluetooth, really hog battery life?" In my beta usage, I haven't found this to be the case.
More about that Keyboard.
I want to reflect on one of my favorite things about the BlackBerry Passport. Typing on my previous device, the BlackBerry Z30, was, and still is, a fantastic virtual keyboard experience. The touch-enabled physical keyboard on the BlackBerry Passport blends everything I love about a traditional BlackBerry keyboard (read: the physical keys) and the best aspects of the BlackBerry 10 virtual keyboard, including commands such as "Swipe left to delete" and "Flick to type". On top of that, the keyboard provides fine cursor control and scrolling, which for someone like me who composes blog posts, novel-length emails and a ton of BBMs, comes in very handy.
I can't wait for you to ALL get your hands on the BlackBerry Passport and BlackBerry 10.3. It's a very versatile gadget. And YES, it does fit in my pants pocket.