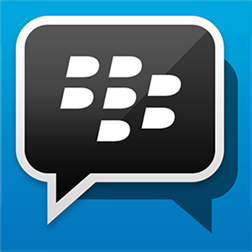 Today is an exciting day for Windows Phone users. Just in time for the weekend, BBM is graduating out of "BETA" status.
The v1.01 release adds a number of bug fixes and performance improvements that we caught during the beta phase like speeding up the app load time.
Be sure to update your app to the latest version for the best BBM experience.
Haven't downloaded BBM for Windows Phone yet?
No worries. There's no time like the present. Be sure to check out the features in the original blog post, as well as this video with Donny Halliwell and Jeff Gadway that walks through the BBM experience on Windows Phone.
Now, go download BBM for Windows Phone and be set for the weekend. Don't forget to add your friends. To see which ones are on BBM go to "Suggestions" on the "invites" tab within the app and start adding.