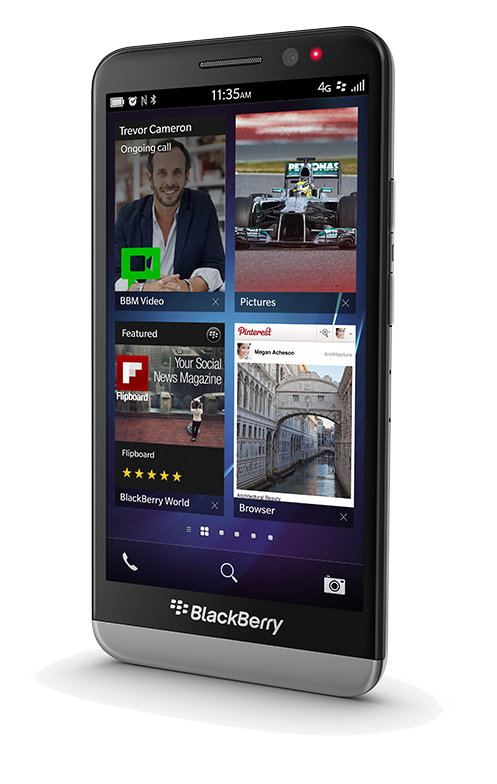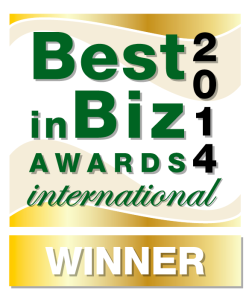 If you've been frequenting our blog over the last few months, you may have noticed a trend. . . we've been introducing new and future models like the BlackBerry Z3, the BlackBerry Classic and the BlackBerry Passport and bringing you all the details. Well it's award season in the industry and it's the time when smartphones released over the past year get recognized. The popular BlackBerry Z30 is no stranger to awards, it's been recognized for top design, voted fan-favorite in Mobile Madness and now it's won Gold at the 2014 Best in Biz Awards.
The BlackBerry Z30 was entered in the competitive Consumer Product of the Year category, which makes the win taste that much sweeter. Best in Biz 2014 is an international award program judged by members of the press and industry analysts from around the world.
In case you missed it, the press really do have a lot of nice things to say about the phone. . .
USA Today (USA):"Using the Z30 has actually made me consider carrying two devices — one for work and one for play — and I think I finally understand what CrackBerry addicts have been praising all these years."
---
Computerworld (USA): "The Z30 is a great smartphone, offering a brilliant, responsive 5-in. touchscreen with valuable sound improvements. The BlackBerry 10.2 software will please users of all types, but especially workers and older BlackBerry physical keyboard users who may be converting to a touchscreen for the first time."
---
CIO (Singapore): "I've used both an iPhone and a BlackBerry for more than five years — and the Z30 impressed me so much that my iPhone 5S lost its appeal. I've stopped using my iPhone and now use the BlackBerry Z30 exclusively."
---
Canaltech (Brazil): "The fact is that the BlackBerry 10 platform is developing fast and the apps available are interesting. If BlackBerry gets the price of the Z30 right it can represent a big shift for the company to become more relevant in the smartphone market."
---
Computer Weekly (UK): "On first glance, the BlackBerry Z30 is superior to Samsung as it has continued in the vein of its other 2013 launches with a sleek design, rather than the cheaper plastic casing of its rival."
---
Chip.co.id (Indonesia): "Although it doesn't present a physical keyboard, the BlackBerry Z30 is able to give similar typing experience with BlackBerry with physical keyboard."
---
I'll keep this one short and sweet, swing by the press release for full details and share the amazing news on your social media channel of choice. You can also pick a shiny new one up for yourself, here on shopblackberry.com