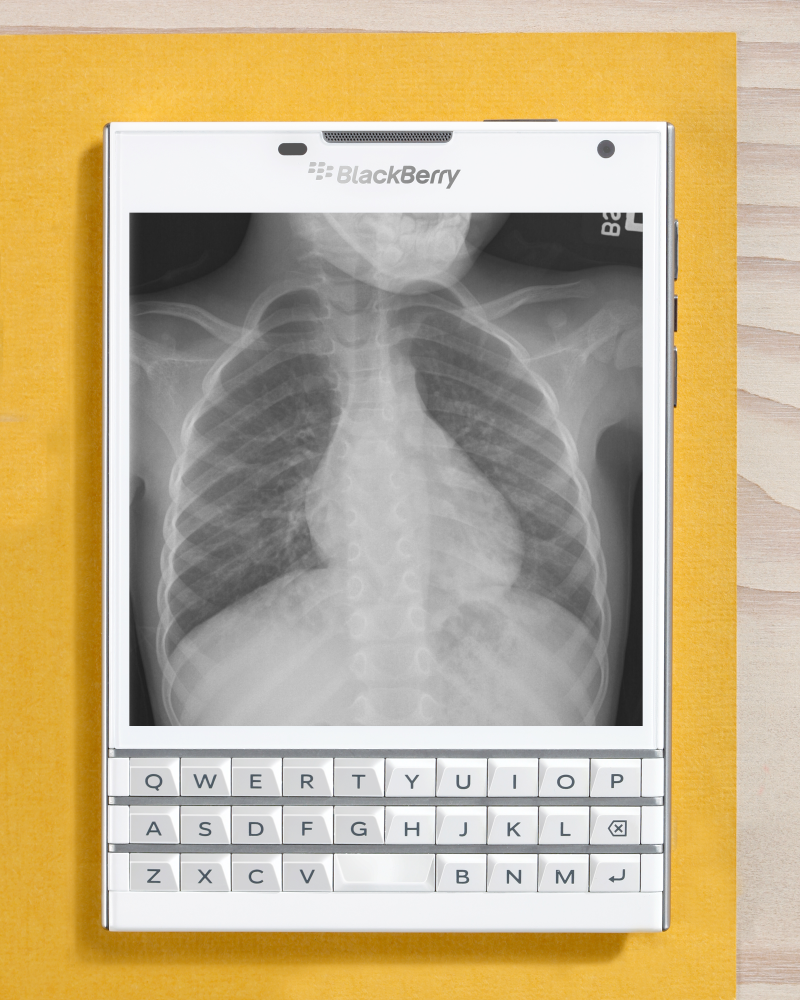 The above image portrays an x-ray of a lung viewed on the large square touchscreen found only on the BlackBerry Passport. In situations where you need a greater view of documents, medical imagery or technical schematics – screen size really does matter.
The 4.5-inch screen on the BlackBerry Passport is 1,440 x 1,440 pixels providing unique clarity and dimensions for a smartphone. Images like the one above, when viewed on other smartphones, can appear not only smaller, but less clear – opening the door to missed information. I'm no doctor, but I suspect having a clear view of the situation is key in reaching the correct diagnosis. In fields, where decisions can be a matter of health or safety, seeing the whole picture in detail is invaluable.
The BlackBerry Passport is purpose built with these situations in mind and more. With an innovative touch-enabled keyboard that allows you to communicate clearly and precisely, a battery large enough to power through your day, and the apps to get serious work done – the BlackBerry Passport is built for professionals like you and me.
If you're curious to learn more about the BlackBerry Passport register here to receive emails about availability and other details as they become available.
---
The app shown on screen is Nil by Claron Technology.
Key Features
• Diagnostic viewer with advanced capabilities
• 2D, multi-planar reformatting (MPR)
• 3D and echocardiology with full cine.
• Window/level, zoom, pan, rotate and related features enable comprehensive image manipulation
• Integrate with DICOM network or EMR/EHR systems
Here's why it's designed to look amazing on the BlackBerry Passport:
• Interactive viewing of 2D/3D imaging records easier on larger, high pixel-density screen
• Touch-enabled keyboard makes image manipulation fast, easy, and accurate
• Maximizes productivity/collaboration among care team
• High capacity battery designed to last all-day
---