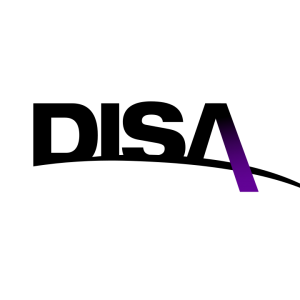 For more than a decade, BlackBerry has been committed to providing its government customers with top-notch security. Our goal is to secure everything within mobile communications and we have the capabilities and assets to do so. That's why we have remained a trusted and valued partner to governments across the globe, including each of the G7 governments and 16 of the G20.
(Originally posted by Jeffrey Ait on Biz blog)
By February, 2015, we will have over 70 security certifications and government approvals. We are ecstatic to build on our credentials with today's announcement that Secure Work Space for iOS and Android has received Security Technical Implementation Guide (STIG) approval from the Defense Information Systems Agency (DISA).
With the Secure Work Space approval, BlackBerry's entire mobile portfolio, which includes BlackBerry 10 devices and our BlackBerry Enterprise Service 10 mobility management solution, is STIG approved. Achieving these highly coveted certifications is important to BlackBerry because it underscores our philosophy on security and how it should be ingrained in everything we do. We elaborated on the importance of this philosophy during our recent BlackBerry Security Summit in New York City, an event that drilled into how the industry is dealing with mobile security in a mobile-first world.
The Significance of STIG
STIGs are configuration guides that users and administrators use to securely operate products within the Department of Defense's networks. The guidelines are developed by product vendors in conjunction with DISA to satisfy a set of security stringent requirements, and verified by DISA through conformance testing.
The STIG certification approval for Secure Work Space demonstrates how we provide government customers with an expanded portfolio of mobility options protected by BlackBerry's unmatched security. With this approval, executives and decision makers in both the public and private sectors can rest assured that sensitive data on iOS and Android smartphones and tablets remains protected and secure, even when transmitted through vulnerable channels. While BlackBerry's end-to-end experience will always be the paradigm for users with the strictest security requirements. However, Secure Work Space is a viable alternative for government customers that want to provide an expanded selection of devices.
Secure Works Space Recognized and Praised
Secure Work Space has been building quite a reputation recently. In May, Security Products magazine – a media outlet for security professionals – recognized Secure Work Space for its proven ability to provide government entities with secure communications with a Platinum Govies Government Security Award in the category of Access Control. Each year, the Govies spotlight companies for providing outstanding security products and solutions to the public sector in categories critical to security executives and decision makers.
The multiple accolades for Secure Work Space demonstrate how BlackBerry expertly secures multi-platform environments in addition to the most secure end-to-end mobile communications. The STIG is further evidence of BlackBerry's commitment to secure mobility for enterprises and government agencies, whether they deploy BlackBerry, iOS or Android devices.