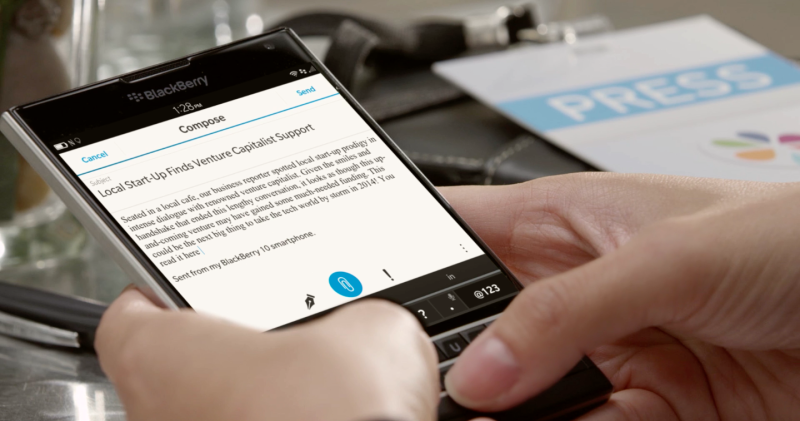 Well, that was fast: Following Wednesday's launch of the BlackBerry Passport, customers flocked online to snap up our new business productivity device.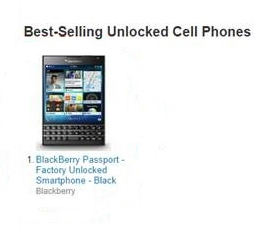 Customer demand drove the BlackBerry Passport to the number one selling unlocked phone on Amazon.com within hours of launch, which our partner told us is unprecedented. As John Chen mentioned on our recent earnings call, there have been over 200,000 orders for BlackBerry Passport since launch. No small feat for an all-new form factor.
The compelling US$599 price for this unlocked phone attracted a lot of fans (Canadian consumers can also get the BlackBerry Passport for a limited time for just $200 at TELUS).
This segment-creating device is unlike other phones on the market, and is purposely designed this way. Productivity is at its core, with a massive 3450 mAh battery that provides up to 30 hrs of life. A large, square touchscreen with incredible clarity paired with an innovative touch-enabled keyboard are also on board for mobile professionals to complete work without having to turn to a laptop or other computer. Buyers get all of this, in a portable package the size of its namesake – the global symbol of mobility, after all.
One day in, it's clear that both media and the market agree there's something special about BlackBerry Passport. It stands out, it gets noticed and it's forging ahead. Visit Inside BlackBerry blogs to read more than a dozen pieces introducing various features of the BlackBerry Passport, or download our new free 100-page 'Discover BlackBerry Passport' to read the features, get productivity tricks and tips for easing the switch from Android or iOS.
Pricing and Availability (UPDATED 3/15)

You can get your factory-unlocked BlackBerry Passport from ShopBlackBerry.com at these links:
Black (currently $599, regular $699)
White (currently $599, regular $699)
…and at Amazon HERE, with AT&T offering it for $649.99 unsubsidized or $199.99 with a 2-year contract. The BlackBerry Passport is also available in Canada via Rogers for $249 and Telus (for as low as $150 up front) and other carriers.
For those outside the North American market, you can get your BlackBerry Passport directly from us at our global shopping portal HERE.
(Check with your local carrier for device compatibility.)
Remember – the BlackBerry Passport has a battery capacity that exceeds all rivals in milliamp hours:*
| | |
| --- | --- |
| | Runtime |
| BlackBerry Passport | 30 hours |
| Samsung Galaxy S5 | 23 hours |
| iPhone 6 | 21 hours |
| iPhone 6 Plus | 25 hours |

(*Based on third-party lab testing sponsored by BlackBerry, under 4G and 3G wireless conditions, using a mixed-usage profile. Results will vary by carrier and network conditions.)