The BlackBerry Hub is the center of productivity for BlackBerry 10 users. As the central inbox for all of your messages, BlackBerry Hub lets you efficiently manage all of your conversations, from your work and personal emails, to your social media accounts, BBM Messages, Texts and more. No wonder Engadget readers recently erupted with endorsements of it as the solution to messaging's 'Mission Impossible.'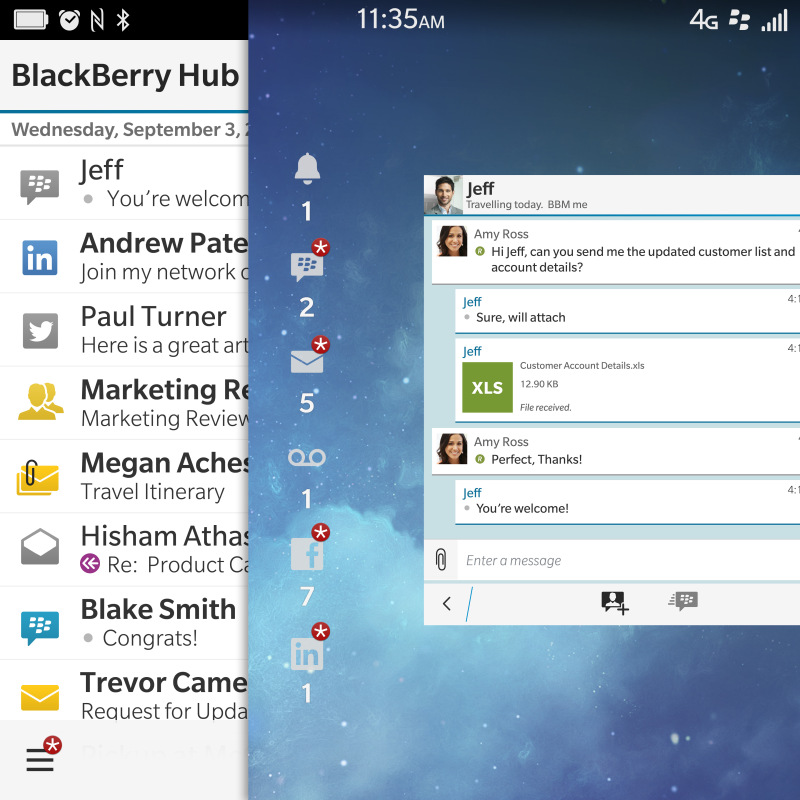 In BlackBerry 10.3 on the BlackBerry Passport, the BlackBerry Hub gets a nice visual refresh and a new feature to boost your productivity. Watch the live demo from the BlackBerry Passport event below to see how it works.
We call this feature Instant Actions. Tap on the left corner of BlackBerry Hub to enable Instant Actions. With that on, you can quickly delete, file and otherwise manage your entire inbox just by tapping on the presented icons. Working Wide on the BlackBerry Passport allows you to view long message subject lines on the large square touchscreen and quickly decide what needs to be addressed, discarded or saved for later.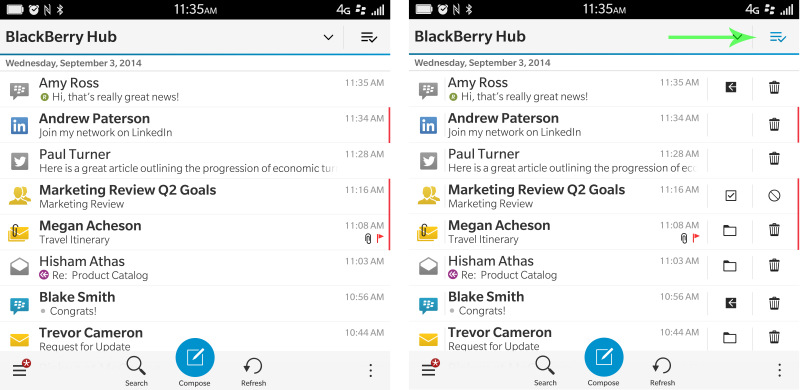 Instant Actions also allow you to accept or decline meeting invitations, or reply to BBM and text messages, all without leaving BlackBerry Hub, or in some cases, even opening the message. BlackBerry users need to move fast, act decisively and be on top of their inbox. The BlackBerry Hub with Instant Actions is just one example of how the BlackBerry Passport is built for professionals who demand serious productivity. Interested in checking it out? Head here to find out where to buy BlackBerry Passport.