The BlackBerry Passport breaks new ground in a number of ways, but perhaps the most impressive feature is the all-new touch-enabled keyboard. The new QWERTY keyboard is sensitive to touch input as well, so you're really getting the best of both a tactile and virtual keyboard in one, while enjoying an unobstructed view of the 4.5-inch, 1,440 x 1,440 screen. This is something nobody else in the market is doing and something that only BlackBerry could pull off.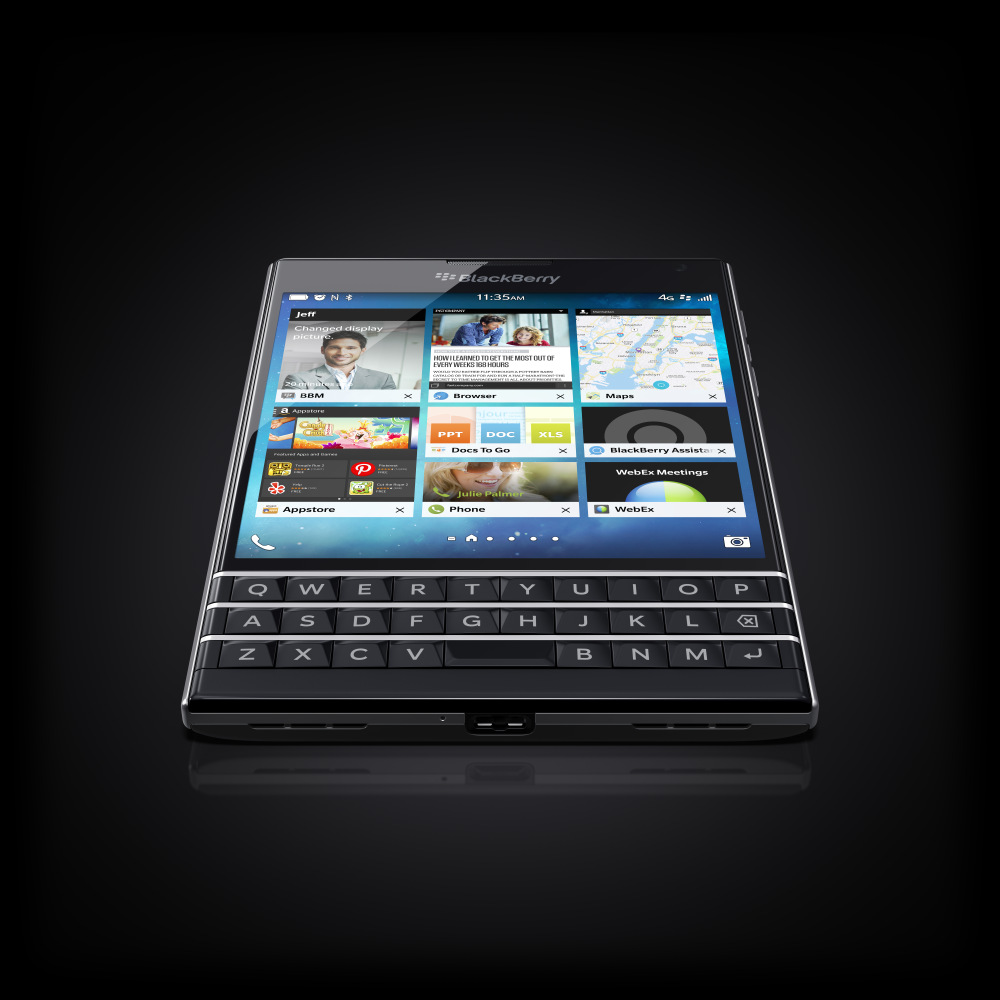 BlackBerry is renowned for having the best keyboard experience in the industry, which allows our customers to write and respond to messages with amazing accuracy. The BlackBerry keyboard has been refined and evolved over years of development and what we're introducing on the BlackBerry Passport is truly something special.
On-Key Scrolling
The touch-enabled keyboard allows you to brush your fingers over the QWERTY keyboard and scroll through information on screen. This is perfect when managing the list of messages in the BlackBerry Hub, or when browsing a website (pro tip: turn your Passport sideways for smoother swiping when you're in hard-core content consumption mode). You get a full wide view of content and can scroll through without obstructing the screen.
Flick to Type
The touch-enabled keyboard also enables some fantastic typing experiences never before possible on a mobile device. As shown in the video above you can flick up on the QWERTY BlackBerry keyboard to use next-word suggestions. You can quickly and accurately compose messages while experiencing the best of physical and virtual typing experiences.
Swipe to Delete
Our research shows users were 4x more accurate using the BlackBerry Passport versus virtual keyboards. But for those rare moments when you make a mistake, you can quickly correct them. Instead of repeatedly tapping delete, just swipe from right to left on the keyboard to delete the full last word.
Fine Cursor Control
Lastly, we know mobile professionals often work on large documents or long emails. The touch-enabled keyboard on the BlackBerry Passport enables you to use it as a trackpad, letting you hone in, easily select specific pieces of text and easily cut, copy and paste to move your words around. You now have more control over how you select and interact with text and information on the large square touchscreen.
To really get a feel for the keyboard, you've just got to try it – the great news is the BlackBerry Passport is available now through a number of local carrier partners, shopblackberry.com, and Amazon.com. Let us know what you think of the keyboard in your comments or in social media using #BlackBerryPassport