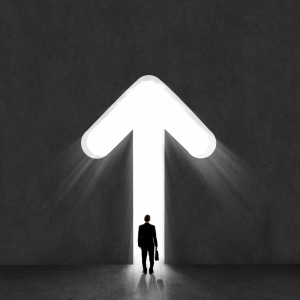 BlackBerry continues gaining in the enterprise mobility management (EMM) market. Through our EZ Pass program, we have issued 3.4 million licenses for our mobile security platform, BES10, according to our Q3 2015 press release issued this morning. That's up 283% from the 1.2 million licenses back in late June. These BES10 licenses have been issued to more than 3,500 enterprises, up 900 from the prior quarter.
The EZ Pass program, active through January 15, 2015, allows BlackBerry customers to upgrade from BES5 or competitors' Mobile Device Management (MDM) software to BES10 client licenses for free. Though due to strong uptake of EZ Pass, the program may end earlier, said BlackBerry CEO John Chen today during our earnings call with investors.
Even before the launch of BES12 this November, our BES platform is winning customers from the competition. Today, 25% of the licenses issued via EZ Pass – about 850,000 – are trade-ins from competing MDM software. That's up 850% from the 100,000 licenses we announced last time around.
Here's an example of one of the companies using EZ Pass to quickly roll out our cross-platform BES10: a global insurance company using a competing MDM product for its Android and iOS devices. But after that software became the target of a security breach involving hundreds of its iOS devices, the insurance firm quickly switched to BES10 through EZ Pass, according to my colleague, Joe McGarvey, who is writing a coming whitepaper on the firm.
The insurance firm was a longtime BlackBerry customer, and had already rolled out BES10 to portions of its user base requiring end-to-end security and strict regulatory conformance. Leveraging BES10's multi-platform capabilities, the customer transitioned roughly 1,000 employees using iOS devices to the BlackBerry EMM solution within 48 hours after detecting the security breach.
To date, the insurer has migrated more than 2,000 end users to BES10. UK employees were the first to be moved to BES10, but the company has recently initiated migration programs in India and elsewhere.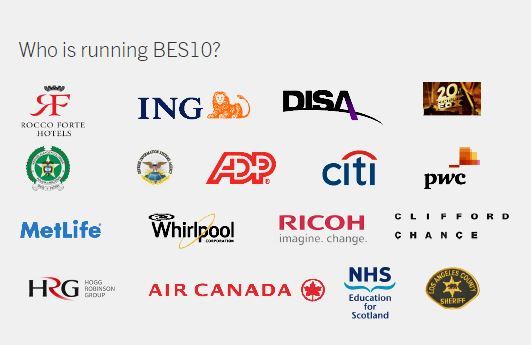 The insurer is also evaluating BlackBerry Secure Work Space (SWS), our work/personal device partitioning technology that extends BlackBerry's market-leading security, including its VPN-less secure connectivity capabilities, to iOS and Android environments.
According to Glen Farrelly, a BlackBerry enterprise sales leader, BES10's cross-platform capability enables the insurance company to better match end user roles and responsibilities with device type. "It's important for field representatives, who have a wide range of responsibilities and security profiles, to be able to choose the devices that best fit their job requirements," he said.
Besides solving the immediate security gap, replacing the single-purpose management platform with a fully-fledged EMM platform such as BES10 has accelerated the company's consolidation of its mobility operations, an objective that will lead to cost reductions and performance benefits, said Farrelly.
Best of all, the insurance firm was able to reap the benefits of BES10 at no cost by taking advantage of BlackBerry's BES10 upgrade promotions, including EZ-Pass.
"The customer was able to make a one-for-one swap of the third-party licenses to BES10 license without impacting its budget in the slightest," said Farrelly. "That was music to the IT decisionmaker's ears."
Read more BlackBerry enterprise case studies at BlackBerry.com/company/success .