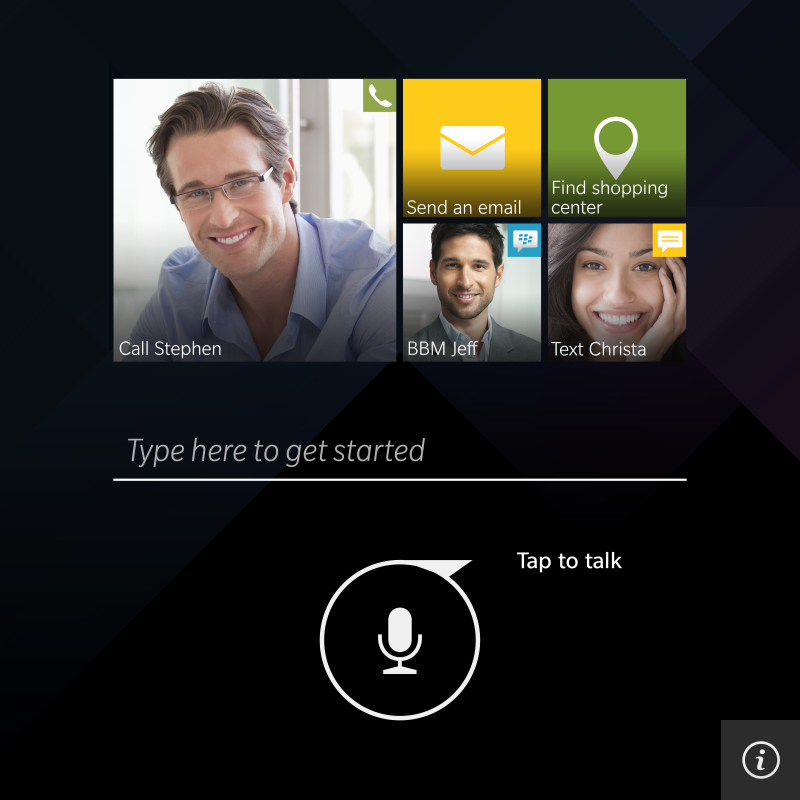 Now that the BlackBerry Assistant is officially available on the BlackBerry Passport, I want to explore more how the app works. This follows my earlier look at a few of the different features and how I use them in real life.
Onstage today at the BlackBerry Passport event, we demoed BlackBerry Assistant. We'll share this video right here when it becomes available later. Update: It's now available for viewing below.
BlackBerry Assistant is Built for Work
It's our first digital assistant that understands your commands whether they are spoken by your voice or typed into your device. What you choose depends on your situation. As we all know, there are moments when it's just not appropriate to speak to your phone: meetings, or loud public places come to mind. You can use the physical keyboard on the BlackBerry Passport to input your instructions or questions.
BlackBerry Assistant is smart about context. If you speak to it, it replies verbally. If you type to it, BlackBerry Assistant remains silent, answering on-screen. If you're in the car and connected via Bluetooth®, it understands you might not be able to view the screen and instead replies verbally.
With the BlackBerry Assistant, you are able to manage both work and personal email, contacts and calendars. This is something that you might not be able to do on non-BlackBerry devices, where work data is often stored within a secure work data container. While this setup allows your IT manager sleep at night, that may lock out other platforms' equivalent of BlackBerry Assistant out of work data. Simple tasks like checking your calendar, or booking meetings with work contacts may simply not work as expected. In the video above it's quite clear that checking your calendar will yield very different results. The trusted security of BlackBerry 10 allows me to use the BlackBerry Assistant to stay seriously organized both at work and at home.
Of course, you can ask BlackBerry Assistant about the weather, local restaurant suggestions, and other fun things. But at its core, BlackBerry Assistant is for productivity. Though I should point out – there are some fun hidden BlackBerry Assistant easter eggs. Share any that you find with the community in comments below.