BlackBerry Passport availability has been updated below with the latest markets to have launched the device – 10/16/2014
Now that you've seen all of the features and details about the BlackBerry Passport, only two remain: how and where to get our new flagship device. Read more below about where to buy the BlackBerry Passport below.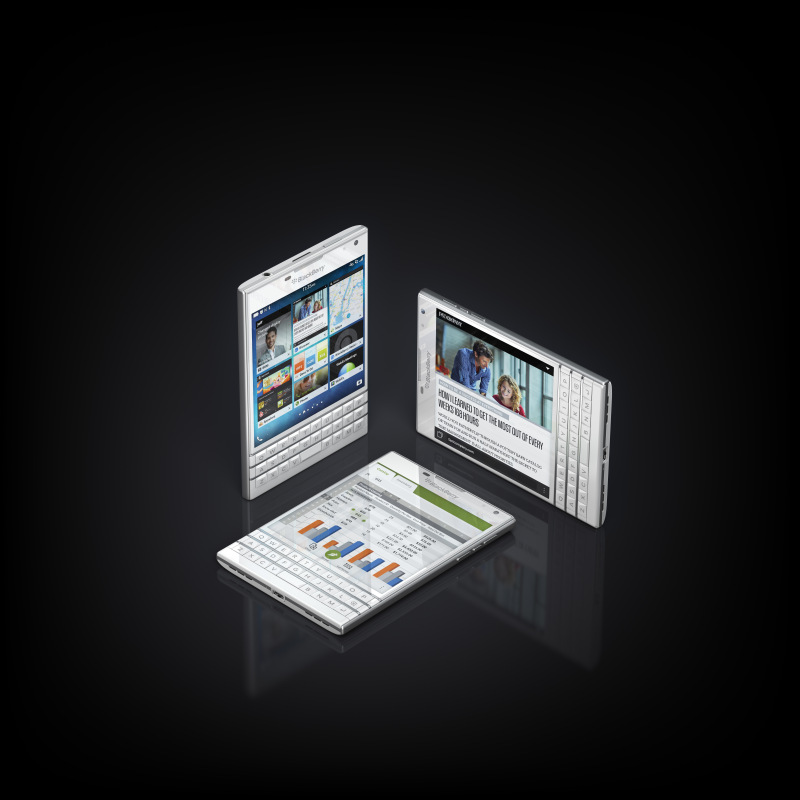 The BlackBerry Passport (unlocked) is available through ShopBlackBerry.com for customers in Canada, France, Germany, the UK and the U.S. immediately following the Sept. 24 launch, at the special introductory rates below.
BlackBerry Passport – Introductory Offer Price (Unlocked)
Canada – $699
France – €649
Germany – €649
UK – £529
USA – $599
The BlackBerry Passport (unlocked) is available through Amazon.com as well.
Expected On-Contract Prices
In addition, we expect our many carrier and distributor partners to offer BlackBerry Passport with a contract for around US$249, though the exact price will vary by partner.
In the United States, AT&T will be our exclusive official carrier.
Already, the BlackBerry Passport has launched in the below markets. Click here to discover where to buy BlackBerry Passport in your country, if listed. Click on 'Change country?' in the upper left to see the carriers and models they carry in the respective country.
Bulgaria
Canada
Cyprus
Czech Republic
Denmark
Estonia
Finland
France
Germany
Greece
Hungary
India
Ireland
Latvia
Malta
Netherlands
Norway
Poland
Reunion
Romania
Saudi Arabia
Slovakia
Slovenia
Spain
Sweden
UAE
UK
US
Before the end of the year, the BlackBerry Passport will be available through our carrier and/or distributor partners in more than 30 countries around the world.
If you don't see your country listed, take heart that some of our distribution partners will cover additional surrounding countries as well. The Inside BlackBerry blog will keep you updated as we launch in these different markets.