Roland Heiler is Managing Director of the Porsche Design Studio, the creative arm of luxury goods creator Porsche Design Group. Porsche Design has cooperated with BlackBerry to create three upscale renditions of BlackBerry smartphones. The latest is the new Porsche Design P' 9983 from BlackBerry smartphone, code-named 'Khan,' a striking glass and steel-encased model equipped with a customized keyboard. Launched in Dubai earlier today, the P'9983 will be available for pre-order in the United Arab Emirates today and widely available in nine countries around the globe by October. (Watch the official unboxing video by my colleague Donny Halliwell here or follow Twitter at #BlackBerryPorscheDesign.) I spoke with Mr. Heiler via telephone earlier this month about the thought and design processes behind the new smartphone.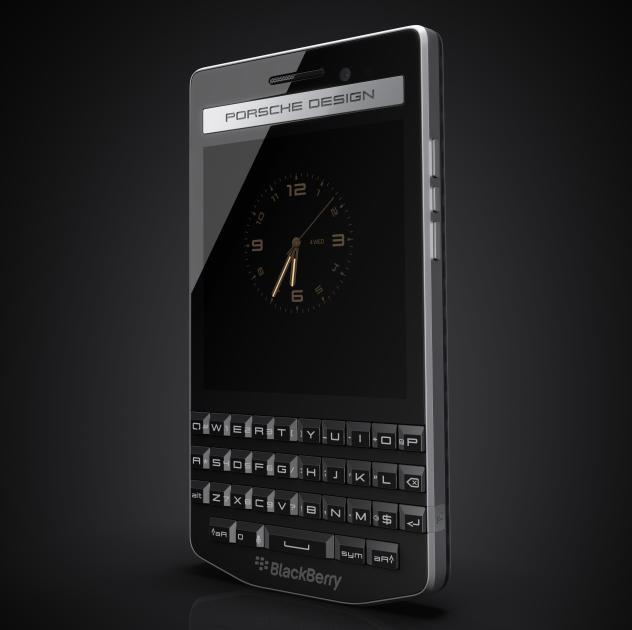 Lai: Tell me about the importance of the design partnership between BlackBerry and Porsche Design.
Heiler: It's a really good match between the two companies. When we approached BlackBerry several years ago, we felt that BlackBerry was the only partner that would fit our expectations and our positioning 100%. The BlackBerry is clearly positioned as a device for professionals. And our customers are very design-conscious and also most of them are involved in serious business. We want to provide our customers with a good working tool, which BlackBerry was and is today.
Lai: Porsche Design is known for its iconic, minimalist aesthetic. How does that fit with a piece of high technology such as a BlackBerry device?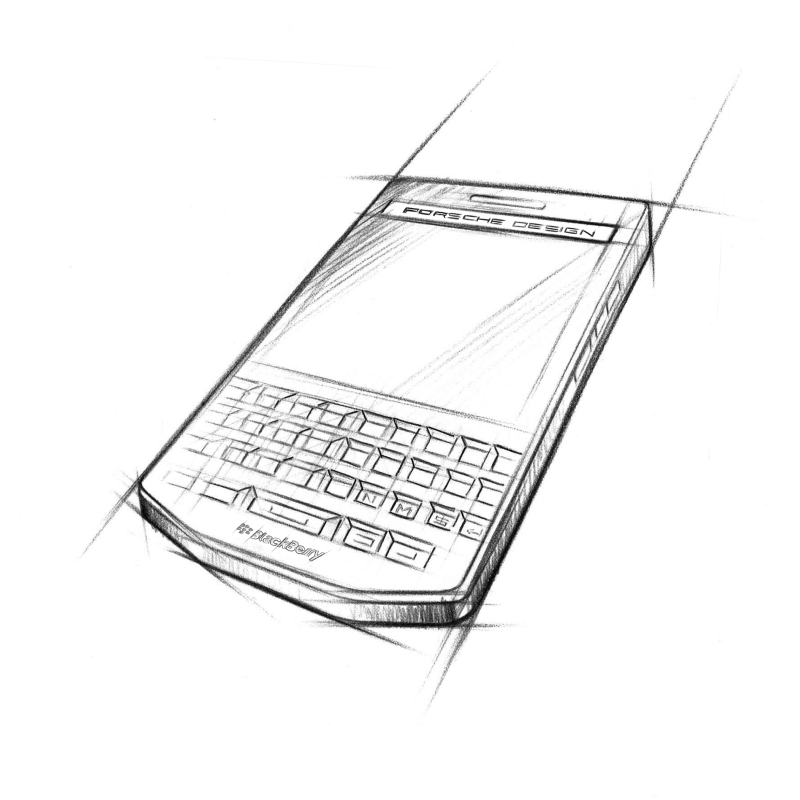 Heiler: As with so many other products, smartphone designers tend to try too hard to put in too much design in order to distinguish themselves from each other. That makes the visual life of these items very short. They age very quickly. Porsche Design's philosophy is to design things so that they last over time.
So for smartphones, we like to keep very clean shapes, as well as start with a very clean theme. If you look at the P'9983, even though it has a keyboard, we based it on the front of it having one glass surface going all the way through, even across the keyboard.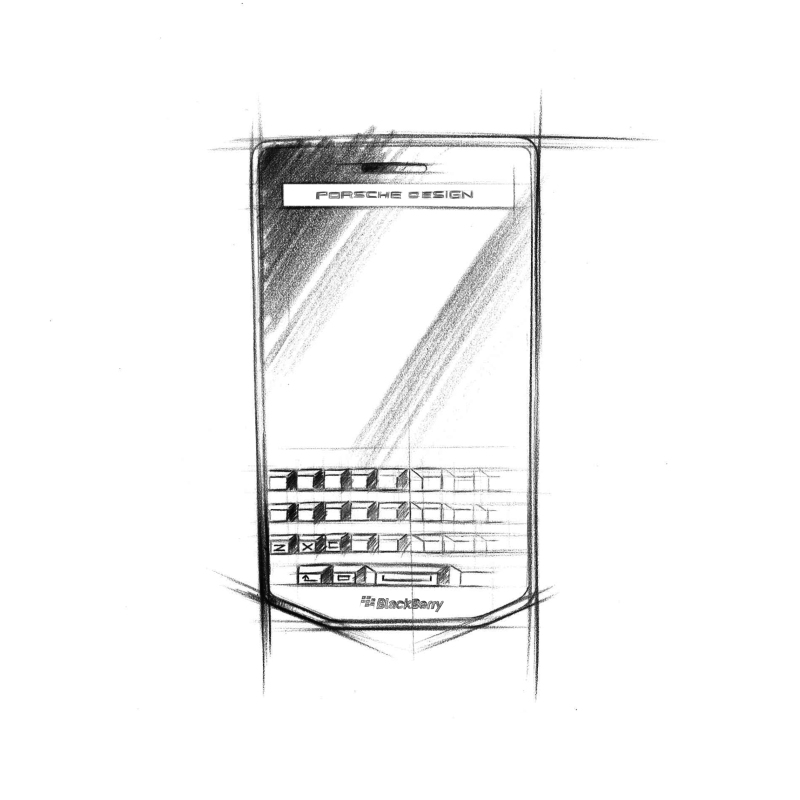 In the luxury market, you have to deliver two things: 1) a clean and sophisticated design, and 2) a very high level of precision manufacturing so the device is flawless. We are talking about tolerances of tenths of a millimeter. If the production quality is not there, very clean shapes can look very wrong. The object can suddenly look very inexpensive if the production quality doesn't live up to it.
One of the reasons our expectations are extremely high is because our designs require this. BlackBerry is a partner that can deliver this quality. While BlackBerry works very closely with our designers, ultimately production quality is BlackBerry's responsibility.
Here's a good example. The Porsche Design logo plate is an inlay in the glass screen of the phone. This would look completely wrong if the tiny little split line encircling the plate isn't very, very even and very, very fine. Because it IS like that, the P'9983 looks very precise and very beautiful.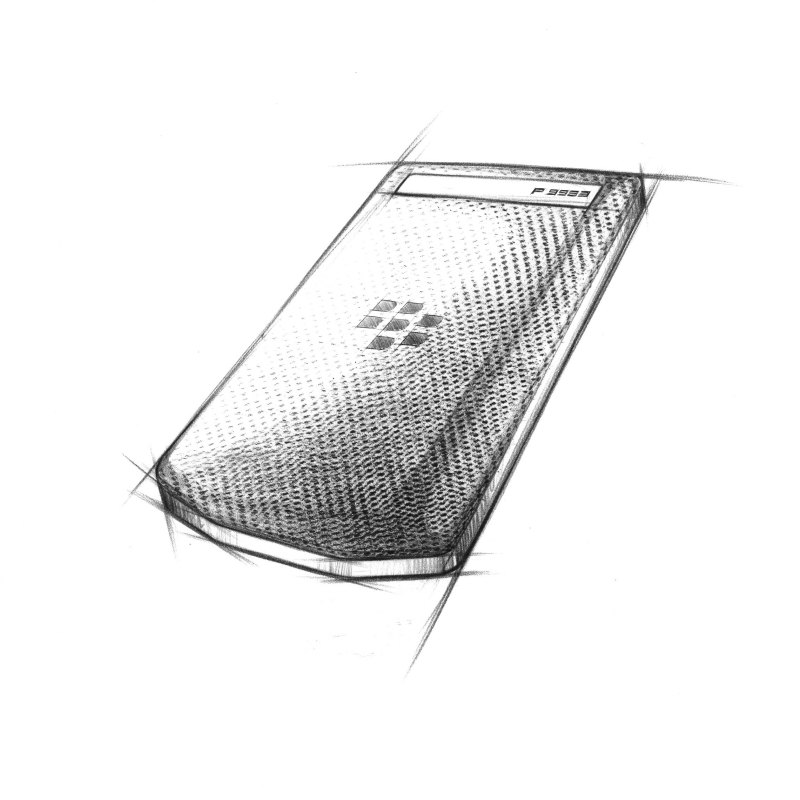 Lai: How would you compare designing a phone to another high-tech, high-precision item like a watch?
Heiler: They are actually similar, being approximately the same size, and both being very complex devices where tiny changes can result in a totally different visual impression. Both are also in a price range where people expect excellence.
The challenge with smartphones is applying the metal surfaces without looking like you're avoiding the antenna areas. This sort of problem solving is interesting for our team. The P'9983 is a beautiful example of how this can turn out very well.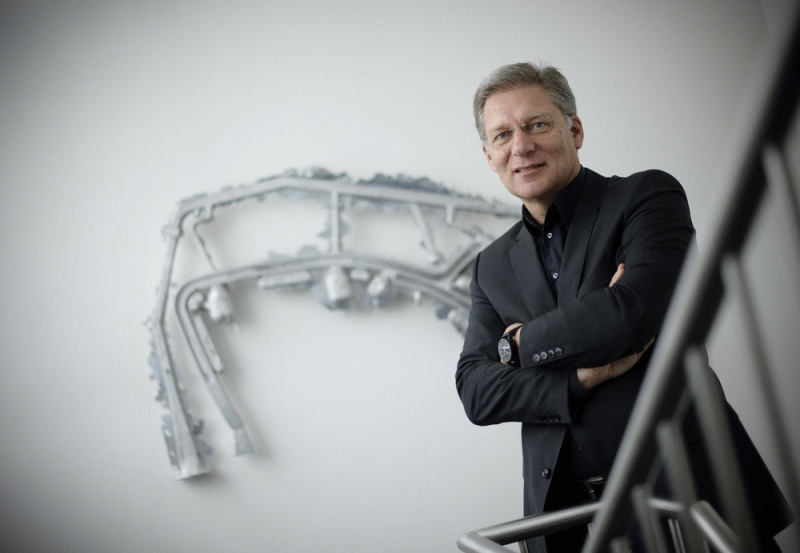 Lai: This is the third iteration of a Porsche Design-BlackBerry smartphone. How has your team's approach evolved?
Heiler: One of the things we learned from earlier projects was that it benefits the product and the reliability of the product if we used certain carry-over elements and don't invent new elements for every area. For example, for the P'9983, we used the exact screen size from the original BlackBerry device, which solved a lot of problems while still having a completely different look.
On the first device, we had a completely different design theme, basically a metal look for the keyboard, drawing a clear distinction between the keyboard and the screen. This time, and maybe we were influenced by the P'9982, which is a full-touchscreen phone, we wanted to maintain that glass front look all over the P'9983, even down to the keyboard.
Lai: it's not just the visual impression, it's the look AND feel. Tell me how the P'9983 feels in one's hand.
Heiler: The device is not heavy, but there is a certain weight to the device that suggests a sense of value. Our earlier phones came with leather backs. With the P'9983, you can either get the traditional leather shell in different colors. But we also added the option of a hard outer shell. The material, which resembles carbon-fiber, is warm and feels great, with soft contours.
Lai: What are discerning customers looking for?
Heiler: As I mentioned before, a lot of our customers are businesspeople. They are affluent. They desire to own something that not everybody else can carry. At the same time, they are very purpose-oriented and care deeply about productivity. Their phones are real working tools. We know from feedback that many of them prefer a physical keyboard. So we believe that our product mix, with both full touch and physical keyboard models, addresses our target market very well.
Porsche Design BlackBerry phones always came with a special BBM PIN for its owner. Our customers do value the special BBM PINs. They're not available in large numbers, and they signal subtly that they are part of an exclusive club. It's just another tiny detail that signals quality, which our phones are imbued with throughout. It's a cool thing.
Lai: In terms of design, what trends do you see happening in the consumer electronics space?
Heiler: There used to be a lot of mechanical functions on devices. This gave you a lot of room to design things. Devices are gradually being reduced to just a screen surface. Everything has moved to a much more subtle level. That's a bit of a challenge, but it also plays into our hands.