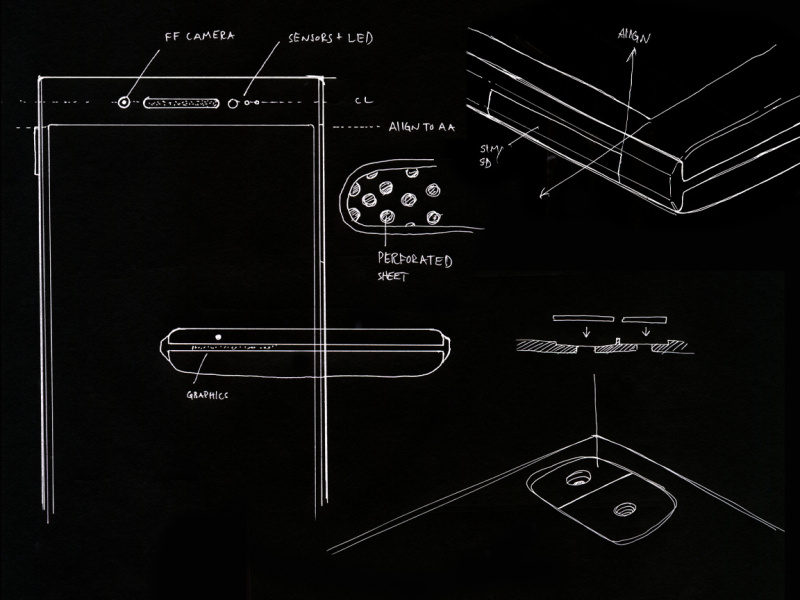 I've spent a great deal of time with our portfolio of BlackBerry 10 devices; I've filmed them, reviewed them, beta tested them, and more. I've started to notice a lot of design language carry over from one to the other. From the BlackBerry Z10, to the BlackBerry Z3, to the new BlackBerry Passport they all share a certain DNA, even though the BlackBerry Z3 is largely the result of a partnership with Foxconn. Last week, I was speaking with Brian Paschke, while working on a post for the BlackBerry Passport. You might remember Brian as one of the designers behind the unique smartphone. What you might not have known is that our in-house team is also behind the industrial design of the popular BlackBerry Z3 as well.
There seems to be some confusion around this device. People, myself included, had thought it was entirely created by our partners at Foxconn. When I casually mentioned this, Brian was quick to correct me. As it turns out, he's one of the minds behind the BlackBerry Z3 design, as well and there was a close collaboration between the two companies to ensure the design DNA remained across our portfolio. To clear up any misconceptions, we decided to do another impromptu Q&A dedicated to our beloved 5" smartphone that was designed with a specific set of users in mind.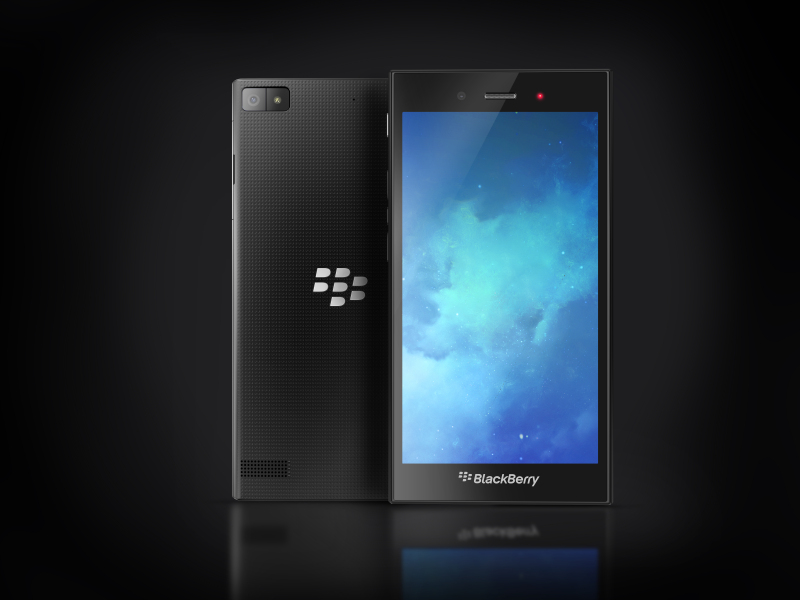 DH: First, my apologies for the mix-up. Let's take the opportunity to set the record straight. The BlackBerry Z3 Industrial Design was created by your team here in Canada?
BP: Yes, a team of talented BlackBerry individuals worked in close partnership with Foxconn to bring the device to market, and you'll notice it has a distinct BlackBerry look and feel. This is because the industrial design was created in-house. We take pride in crafting a clean and understandable product at every price point.
DH: Tell me more about the design language and influences in the device.
BP: Z3's solid construction is influenced by modernist architecture where visually light elements and reflective surfaces are supported by a structural beam that runs through the core, holding all the elements together in unity. The result is a product that looks and feels slim, yet is highly durable.
DH: We know that this device was released exclusively in Indonesia to start, then rolled out in other markets around the region. Tell me about who the Z3 was designed for.
BP: Yes, it's lovely to watch the list grow. The minimal design of Z3 has really been appreciated by our customers. It is solid, refined and accessible. We put a lot of work into the details to make the display borders as small as possible so the BlackBerry 10 experience is in the foreground. Although it was designed for our Indonesian customers first and foremost, these traits have been universally appreciated.
DH: What do you love most about the BlackBerry Z3, even if it's the smallest detail?
BP: A question dear to my heart. Every detail has been designed to give the user the most considered experience. Everything is clearly organized. The audio holes for the speaker and microphone are precision drilled by a laser to have a unified look with the dot pattern on the battery door… not an easy task in mass production.
DH: Does the Z3 share any DNA with the upcoming BlackBerry Passport and BlackBerry Classic devices?
BP: Of course! There are always elements of unique texture, materials, construction and details that make up a BlackBerry… always with functionality at its core. BlackBerry fans with a keen eye will notice there are elements of the award-winning Z10 as well as the upcoming Passport.
Thanks again to Brian, for taking the time to speak with me and provide the Inside BlackBerry scoop on one of our fantastic BlackBerry products.