The Mobile Age has delivered many remarkable advances to the human race: the ability for family members gathered for a home-cooked meal to text rather than speak to each other; and email blasts to startle you awake from your vacation beach nap.
Seriously, mobility allows us to communicate on our own terms, without being tethered to a desk, a car, a home office. It's quite powerful when you think of it. We're now accustomed to being able to get in touch from nearly every corner of the world.
That is, of course, as long as there's power. Chief among the few headaches brought on by the mobile age is the dead phone battery.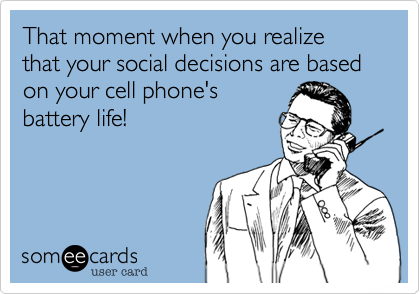 I find it supremely dumb that so many smartphones are unable to last even a full business day without a recharge. But that's the way it is. And it's created a whole class of mobile users perpetually on the lookout for a power outlet to relieve their wattage worries – Hollywood celebrities included.