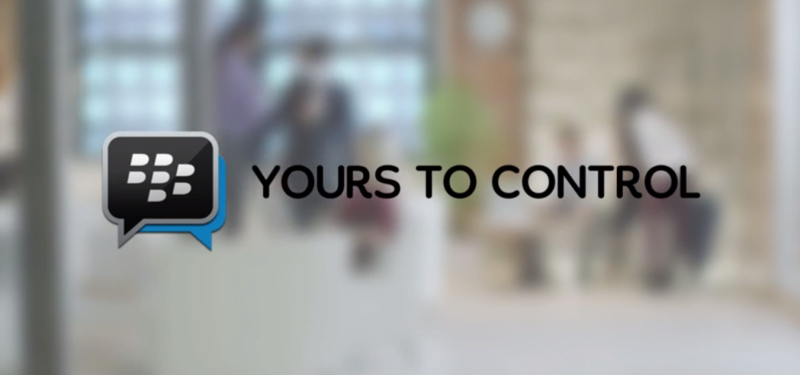 With today's BBM update we're incredibly excited to introduce a number of new features that will deliver the best BBM experience yet! At the center of this release are new privacy features that allow customers to take control over the messages and content that they share, so they can communicate with more discretion and freedom than ever before.
We have been testing these features with customers over the last few weeks and the feedback has been incredible. They're telling us that Timed Messages and Message Retraction add a whole new dynamic to BBM – unlike any other chat app out there today.
Check out this short video we made to help illustrate just how valuable these new features can be! We've got a few more videos on the way over the next week to highlight the extreme lengths people will go to regain control over a message.
Here's a quick overview of what you'll find in this latest release of BBM:
Timed Messages: Set how long contacts have access to messages and pictures shared in a chat*
Message Retraction: 'Retract' a message to remove it from your BBM chat*
A quicker sticker picker: Adding stickers to your BBM chats is now even quicker with a new picker
HD Picture Transfer: It's easier than ever to get a high quality version of the pictures you receive in BBM
Discover Music: See what music your contacts are listening to in BBM Feeds.
With these new features, now is the time to get your friends on BBM to start enjoying the unmatched level of privacy and control. Timed Messages and Message Retraction features are premium features that will be available free and without restriction over the next three months. After this time, unrestricted access to these features will become part of a broader bundle of features that will be offered as part of a BBM subscription.
It may take 24 hours or more for the update to appear in your app store depending on your mobile platform and region.
---
*Note: While these features are designed to remove the message or picture from the recipient's BBM chat view, they do not prevent recipients from capturing an image of the content by taking a screenshot or using an image capture device. Retracting a message after it has been read by the recipient will remove the message from the BBM chat view, but will not affect copies of the message that the recipient may have made prior to the message being retracted.