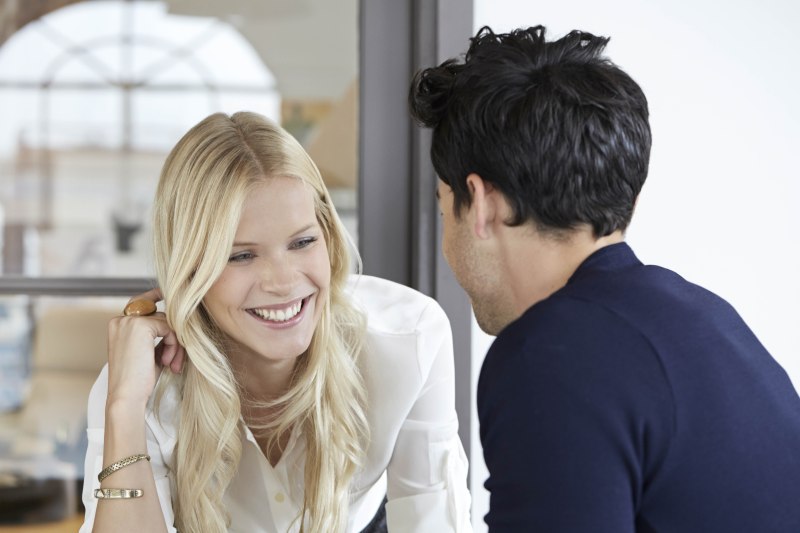 BBM Channels are really taking off, and we're starting to see retailers use them for more than just connecting with customers. Song of the Week is a new iTunes channel available in Canada, Indonesia, the UK, and the US where you can discover, listen to, and buy music. And two retailers, Amazon and Qoo10, have launched "deals" channels that each offer steep discounts on selected merchandise.
These channels have officially brought "social commerce" to BBM. Social commerce is simply giving people the ability to purchase products through social media, along with the ability to share information and reviews about products they've bought. It's adding a sales channel to what has already become a powerful word-of-mouth media channel.
The time for social commerce has arrived. People are spending increasing amounts of time on social media, particularly on mobile. A recent report from Business Insider determined the average is about 37 minutes per person per day in the US — higher than any other Internet activity, including email. Globally, another study showed that people in the most-engaged countries spend 7-11 hours per month on social networking.
Consumer reviews have moved online, onto Amazon, Yelp, Dianping, TripAdvisor, Angie's List, Google+ Local, Rotten Tomatoes, and others. Recent studies have shown that 88% of consumers say their buying decisions are influenced by online reviews, and 88% of consumers trust online reviews as much as personal recommendations.
Commerce traffic is also moving to mobile, with 51% of visits to retail websites coming from mobile devices, making mobile the new majority source of online shopping.
It's a trend that is going to continue, as there are many people in developing and emerging markets coming online via mobile now who haven't had access before via desktop-plus-fixed-line service.
These are all the reasons that social commerce is the next logical step for BBM and retailers alike.
Song of the Week
Every Tuesday, we post a new song in our Song of the Week channels. The channels are available to people on BlackBerry, Android, iOS, and Windows Phone operating systems in Canada (C0043D0A0), Indonesia (C004B244B), the UK (C0042E650), and the US (C003BE124). Everyone can click through to see the song, album, and artist at the iTunes store. Those on iOS will also be able to purchase through the iTunes store on their device.
Amazon Deals
Through Amazon's country-specific Deals channels for Canada (C00210535), the US (C0028F4B5), and UK (C0016F386), consumers can click all the way through to complete a purchase.
If you like what's on offer, you simply tap the "Buy Now" link, which takes you to the mobile version of your local Amazon site. You land on a page with the daily deal, plus related merchandise. From the BBM Channel, you can also "like" or repost on your own channel.
Qoo10 Channels Increase Subscribers 26X
Qoo10 is one of the fastest-growing online marketplaces in the world, poised to challenge Amazon and eBay to be #1 in Asia. The company is taking a similar approach with its channels for Indonesia (C001CFCB0) and Malaysia (C00280617). Each one offers special deals on deeply discounted products every few hours instead of just once a day.
Recently, Qoo10 worked closely with our BBM advertising team to promote its channel to Indonesian BBM users through ad placements that included sponsored posts, sponsored invites, and featured tiles. After a 10-week campaign, Qoo10 saw a 26X increase in its subscriber base.
Expect to see more of this activity in BBM Channels in the coming months. We're approaching social commerce in the same way we've set up the BBM Shop, which works through users' accounts on BlackBerry World, iTunes, Google Play, or Windows Phone Store. We're not looking to set up a separate account, but rather to let you use the ones you already have and trust.
In Good Company
We're in good company, as there are a lot of one-click commerce announcements across all of the social media platforms. In July, Facebook added a "Buy" button to the ads and page posts of a select few small business sites. Twitter announced a similar pilot program in September, which adds a "Buy" button to tweets.
Trend-setting retailers are hopping on the bandwagon as well. Nordstrom, Target, and Charlotte Russe have partnered with Curalate to launch the Like2Buy platform, which will add shopping capability to their Instagram feeds. Nordstrom has also invited fashion-industry movers and shakers to photograph its fall accessories for a user-generated catalog. Saks Fifth Avenue has a new "user-generated content hub" on its website called #SaksStyle. Powered by another Curalate product, Fanreel, SaksStyle aggregates the pictures people post on Facebook, Twitter, Tumblr, and Instagram (along with the hashtag #SaksStyle), and links each image to product pages on the Saks website.
The Big Picture
With shopping-enabled Channels, together with our recent official rollout of BBM Money, TransferTo payment features and Stickers, we're laying the foundation of a much larger monetization strategy. We're building up BBM to become a secure, underlying foundation that ties mobile and social commerce together, connecting people to their world through mobile devices.