Last week we unveiled BBM Meetings, a new enterprise service aimed at offering better mobile collaboration at better value. The early response from enterprises has been great with lots of customers requesting trials (request yours here!).
But while enterprises are getting it, it would seem that some in the financial community aren't giving a fair shake to newly-announced enterprise services like BBM Meetings and the opportunity they represent.
We believe that the combination of true mobile-first collaboration and better value offered by BBM Meetings will secure a strong position for BlackBerry in the large and growing mobile collaboration space, which Strategy Analytics expects to reach 165 million users and $4.7 billion in revenue by 2018. We'd like to share our perspective on how BBM Meetings compares versus other mobile conferencing solutions and video conferencing apps.
A better mobile experience and better value than desktop-based incumbents like Webex and GoToMeeting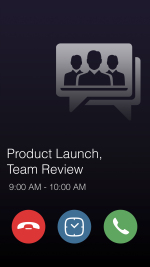 While Webex and GoToMeeting have been around for a long time, the mobile experience they offer fail to meet the needs of the modern mobile professional – especially when it comes to scheduling, joining and hosting from a smartphone.
This is where BBM Meetings excels. For instance, users rushing from location to another no longer need to fumble with dial-in numbers and passcodes. Rather, BBM Meetings will automatically call them when the meeting is ready to start (see left).
And check out this video. But BBM Meetings also delivers on everything else expected from a collaboration app like desktop support, toll-based dial-in numbers and more.
Then there's the cost. BBM Meetings is available at a fraction of the cost of incumbent solutions, making better mobile collaboration more accessible to more employees. Here's a quick comparison to show how other collaboration solutions stack up to BBM Meetings: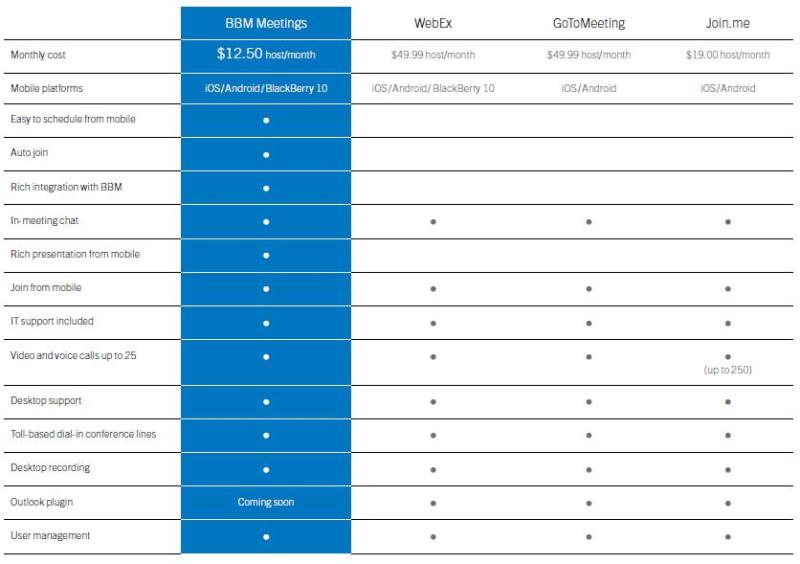 Much more than basic video calling like FaceTime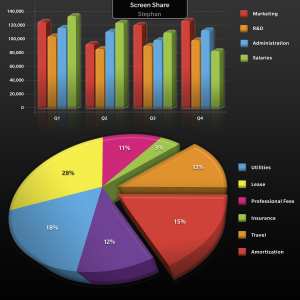 We've seen some uninformed pundits try and put BBM Meetings in the same column as consumer video calling apps like Apple's FaceTime.
This comparison couldn't be more misleading. BBM Meetings arms enterprises with an full-featured online tool to enable up to 25 employees using Android, BlackBerry 10 AND iOS devices to meet, share screens and documents (see right), and otherwise collaborate on the go.
It's not simply a one-to-one video calling app between two Apple users, as Facetime is. Here's how the two services stack up:
| | |
| --- | --- |
| BBM Meetings | Apple FaceTime |
| Supports Android, BlackBerry 10, iPhone | iPhone & iPad only |
| Supports Windows PC and Mac computers | Mac computers only |
| HD Voice & Video Calling up to 25 participants | 1 to 1 voice and video calls only |
| Mobile screen sharing & annotation | – |
| Host controls to enable / disable video of other participants or mute noisy lines | –            |
| Initiate a BBM Meeting from any BBM Chat, or invite participants to join by BBM or Email | Initiate from iMessage or Facetime |
| Schedule BBM Meetings in advance and place on iPhone, Android or BlackBerry 10 calendar | Cannot schedule a FaceTime call |
No BES requirements + cross-platform support = Huge Potential
Skeptics who claim that the audience for enterprise services like BBM Meetings is limited to existing BlackBerry customers due to the need for a BES should go back and do their research. Enterprise customers can get BBM Meetings up and running without the need for a BES whatsoever. Since BBM Meetings supports iPhone and Android devices and no BES is required, the addressable market extends far beyond the existing BlackBerry customer base. The same is true of other new enterprise services like Enterprise Identity by BlackBerry.