Inside BlackBerry for Business Blog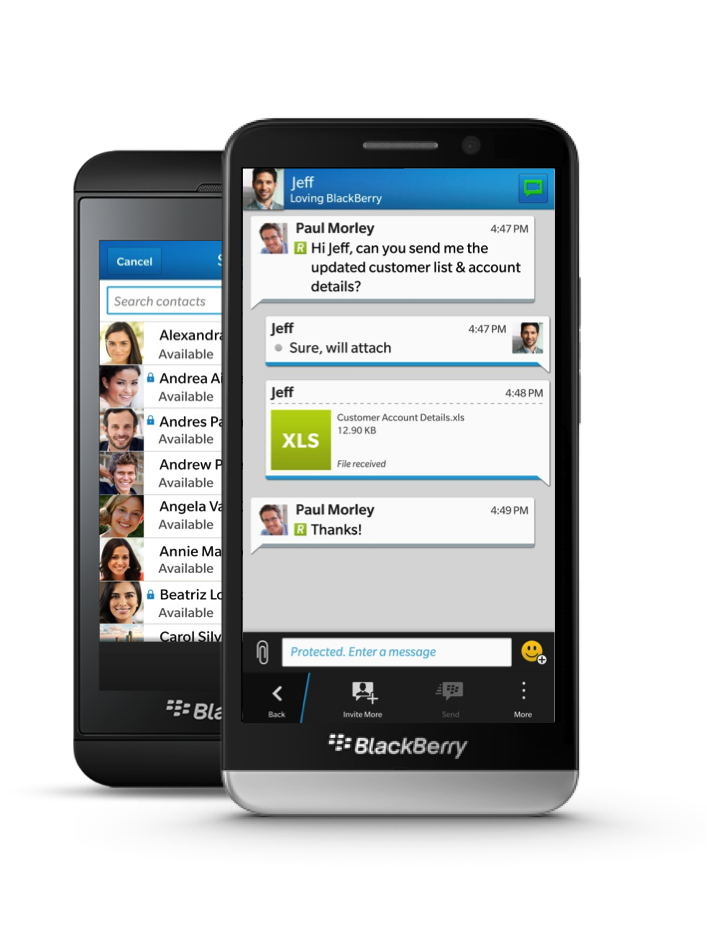 When it comes to enterprise messaging solutions, security and privacy are top of mind. With security conscious organizations more concerned than ever before about threats like hacking, spying, data leakage, compliance and reputational damage, it's important that enterprises ask the right questions about secure enterprise messaging solutions – not all are created equal.  We are committed to providing the most demanding businesses with products and services designed to enable mobile workers to be more productive, while meeting enterprises' needs for security, manageability and control.
BBM takes measures to ensure contacts' identities
The very nature of the relationship between BBM contacts requires one party to send an invitation and the other to accept that invitation. Customers also have the ability to require the other party know a security question when responding to an invite.
Our secure enterprise messaging application, BBM Protected, takes this one step farther. Through the use of an…
View original post 296 more words