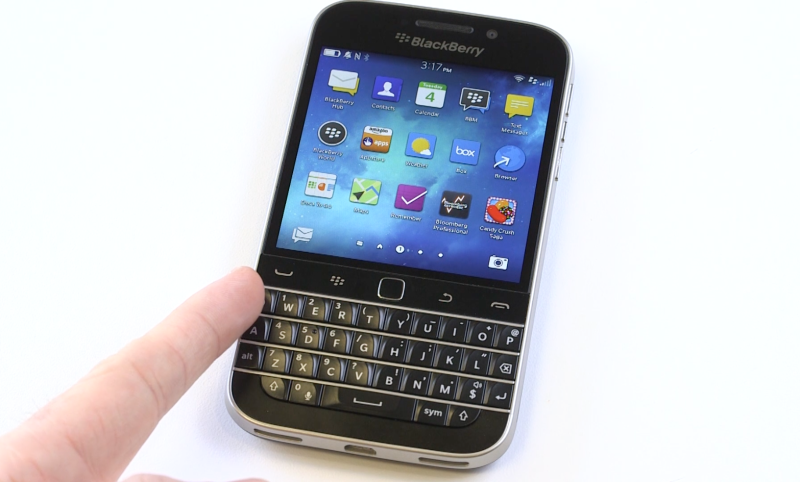 When you purchase a smartphone for productivity, you want it to be familiar, easy to use and – of course – a powerhouse. These elements are what have, historically, been strengths for BlackBerry and after hearing specific customer feedback, are what John Chen has promised to deliver with the new BlackBerry Classic.
I've already managed to get my hands on a BlackBerry Classic and wanted to provide you dedicated Inside BlackBerry readers out there with a special early look at the device.
If you've used a BlackBerry Bold 9900 or even a BlackBerry Curve in the past, you'll be delighted to find the navigation keys are back. This brings back a familiar element to enjoy alongside the powerful BlackBerry 10 software , allowing you to focus on what you do best. . . running the world (or your world, at least).
Watch this quick early look at the Classic Navigation Keys on the BlackBerry Classic.
As you can see in the video, the BlackBerry Classic is fast and intuitive with that familiar BlackBerry feel. For those of you who're looking to rediscover the physical QWERTY keyboard, this is definitely built for you.
We're excited about it, too. The word classic has been something of a theme around the office lately. You may recall that we asked for some of our biggest fans and celebrities to share what the term meant to them. Just last week, when we announced the BlackBerry Classic pre-order, we also allowed you to get involved with the launch by sharing why you need your BlackBerry using #INeedMyBB to fill in the BlackBerry Classic mosaic.
If you like what you see, let us know by sharing the mosaic, or placing an order for the device. Your comments, as always, are welcomed below as well.