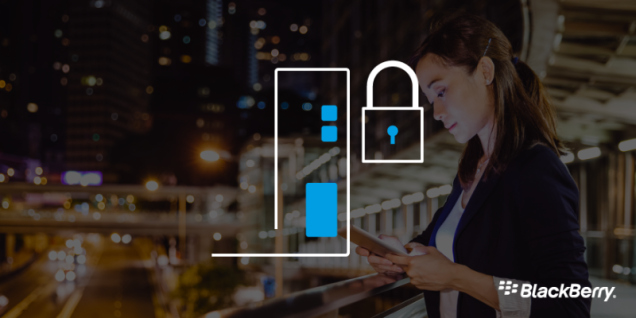 A Cloud, Lifted
A couple of weeks ago, I was complaining about managing the various logins and passwords in my life.
I'm feeling better today, I must say. At the launch event in San Francisco on November 13th, John Sims (our President, Global Enterprise Services) announced a suite of new solutions for the enterprise. Among them was a service we're calling Enterprise Identity by BlackBerry®.
I knew we had something in the works that would ease my pain, and that of IT admins everywhere who are faced with the challenges of shadow IT (90% of cloud services are shadow IT, according to one recent study).
Getting all the details, hot off the press, I must admit to being seriously impressed. Now I would say that, wouldn't I. But here's why.
Simple, Single Sign-On Across Cloud Apps
For one thing, my friend in IT, who was sounding off about the challenges of enterprise cloud identity management, is exactly the kind of person our R&D teams spent ages talking to as they developed this service. Enterprise Identity is designed to address every cloud Identity & Access Management (IAM) issue IT has been struggling with to date.
IT administrators now have a complete view into the third-party and internal cloud apps employees and partners are using.
They have a single point of control and management over your organization's identity and access relationships, across cloud-based apps.
They can securely leverage existing directory services, such as Microsoft Active Directory, without copying or syncing data to the cloud.
They can set a variety of access levels, which is great for pre- and post-employment situations (for example: you might give a new job candidate access to specific HR files initially, then expand their access if they indeed join the company).
With its reporting and auditing features, Enterprise Identity offers compliance capabilities for regulated industries.
Set-up is easy. It's turnkey.
As for me, and other "end users" everywhere:
I no longer need to waste time juggling dozens of passwords.
I have one identity, and that gives me single sign-on access to my cloud-based apps.
I've got cross-platform access, so I have the same seamless experience on all my devices.
I can stay focused on my work and get more done, instead of resetting passwords.
And I can finally give up Sudoku. Or at least use my brain's limited hard-drive space for something more important than login details.
A New Way to Connect to Corporate Data
Now, despite the odd rant, I'm really not one to complain. But another thing I'm thrilled to see go the way of the dodo is the VPN tokens I've been dealing with for most of my working life.
Our new service, VPN Authentication by BlackBerry, is an entirely new way to connect employees to corporate data.
Finally we can all kiss these little fobs goodbye. Now, you can turn your iOS, Android and BlackBerry device into a security token. Because we've streamlined the process of gaining secure access to corporate data and applications when and where you need it.
VPN Authentication by BlackBerry offers a lot of advantages over outdated one-time password hardware solutions.
For users like me, it's seamless, streamlined, faster and infinitely less annoying.
For the organization, it:
Helps reduce overall IT hardware and support costs
Means IT can quickly deploy and securely control VPN access and configuration of user profiles
Allows authentication levels to be tailored for different user groups
Can work in conjunction with BES12 for secure mobile device management
We'll be talking more about these new services in the days head. In the meantime, if you think your organization could benefit, why not find out a bit more?