Inside BlackBerry for Business Blog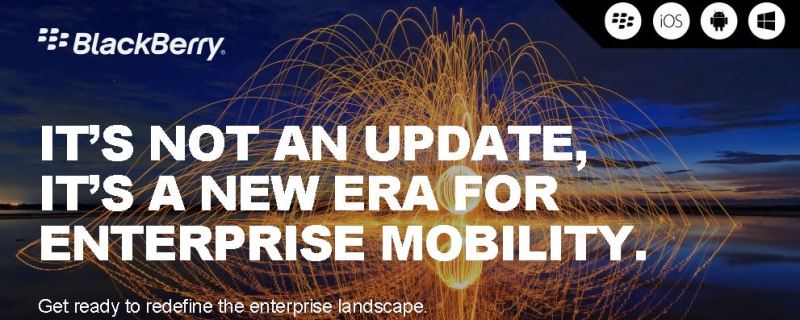 BlackBerry practically invented the idea of enterprise mobility. On Thursday, we will begin a new chapter, revealing a portfolio of products and services that mark the end of mobile compromises — and the beginning of secure possibilities.
For companies, the possibilities offered by mobile technologies are expanding. But, so are the risks. The complexity involved in getting an enterprise mobile strategy right can be daunting. BlackBerry can help. Our vision is to simply — and securely — enhance collaboration and productivity across the enterprise.
How we plan to do that will be revealed on Thursday at an event in San Francisco that will feature BlackBerry CEO John Chen, members of his senior leadership team, BlackBerry partners, customers and industry experts.
We'll be live-blogging the event, so watch Inside BlackBerry for Business for details as they happen. Or follow us on Twitter @BlackBerry4Biz and @BlackBerryNews and search for #BB4Enterprise and
View original post 14 more words