With today, November 13th being World Usability Day, and hot on the heels of an enterprise launch complete with a brand new web experience for enterprise customers, we wanted to take a moment to reflect on User Experience.
Worldusabilityday.org explains it this way:
"User Experience is all about engagement. Technology, products and services are usable when they engage people. At work we strive to engage with those around us—whether they're users, colleagues, or stakeholders. It means getting people on board with an idea, earning trust, and working toward mutual goals. We all know how challenging that can be.
This is the year to think out of the box. How can you engage people to use technology products and services? What kind of design thinking needs to be incorporated to keep people engaged?"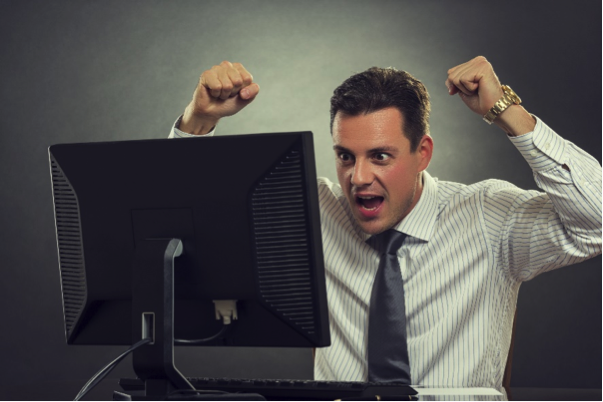 "Keeping people engaged" is the billion-dollar question.
To those ends, countless dollars are spent on market research for surveys, focus groups and general usability studies so technology, products and services (I'll collectively call these "offerings" for simplicity) can have maximum impact, generating the most revenue possible.
Big Data is pored over and analyzed to death, trying to figure out a "magic formula" that will result in the wild adoption of an offering.
Here's the obvious question: why then is the user experience frequently lacking for people? What's killing the engagement?
Complicated or Simple?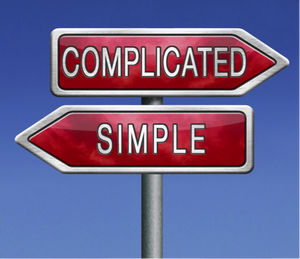 I'd argue that there's frequently a tug-of-war between "power/complexity" and "ease-of-use."
How do you offer deep features for power users while also maintaining ease-of-use for entry-level users? For a vendor website, how do you keep a deep, searchable database side-by-side with virtual storefronts? The look and navigation can be starkly different depending on the "side" of a website a user is visiting.
WIRED had a great piece on User Experience by writer John Smith, and while focused mostly on IT, laid out certain universal principals. If there is a problematic user experience, productivity suffers, Smith wrote.
"Bad experiences inhibit [people] from taking advantage of all the [available] features [that were] paid for," argued Smith. "There was a time when technology was almost exclusively for technologists. [There is now a greater] understanding of technology [which] includes smartphones and app stores. So if [users] find a buying experience or user interface to be kludgy, they will quickly conclude that the solution as a whole is probably kludgy too. They probably won't think much of the company and its brand either."
Media convergence over the past 15 years has complicated things quite a bit, and people's expectations for devices, ecommerce and services keeps climbing at a stratospheric rate. People expect a one-or-two-year cycle for refreshes for everything from operating systems to devices and even websites. While this leads to a constant influx of cash for companies capitalizing on these trends, it also ups the ante quite a bit in terms of "getting it right."
Getting it Right: A Q&A with Johan Alexandersson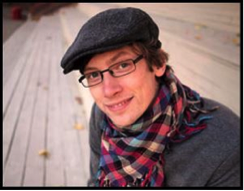 One person tasked with getting it right is Johan Alexandersson, the User Experience lead putting together BlackBerry's new Enterprise website.
I wanted to pick his brain on updating the site's functionality and the UX principles that are driving it.
Young:Johan, what do you see as the rudiments of good design, and how would you characterize its relationship with user experience?
Alexandersson: That's a very hard question that's been brooded over by countless designers. But the very short version of great design are these principals: it should be Innovative, Useful, Delightful, and Simple. It's often more about removing, distilling and removing complexity than creating the ultimate tool chest.
Young: How does being in New York affect your work? Do you get inspiration from your surroundings or the people you interact with?
Alexandersson: New York is a great design city. Not only does it have the legacy of great design and designers but also a very vibrant and active design community. There aren't many days that go by without there being an interesting meetup or talk from IxDA or UXPA, or other design-related events. I always draw inspiration from these and they help a lot in framing the design problems I face everyday. You could easily spend every waking minute being immersed in design. Today, there are user experience-related events happening throughout the world. Check them out on http://www.worldusabilityday.org/.
Young: What are the signs that people are engaged with technology, products and services, and how is UX with technology driving that?
Alexandersson: Now-a-days we are all cyborgs in one way or other. We use technology to support our lives every day. We depend so much on our BlackBerry's and mobile devices that we might not even realize it. This kind of dependance is happening is because the devices makes sense to their users. If they were hard to use or didn't solve problems for people when would just be technological curiosities left to gather dust.
Young: What do you think are the soft spots/weak areas in modern design and the user experience today?
Alexandersson: Enterprise software has long been a backwater for experience design. As consumer user experience has gone through a renaissance over the last decade, enterprise software has been left behind. That is about to change as business users are used to the UX from the consumer world and will expect the same level in enterprise software.
Young: How are you considering UX in the overall presentation of the website? How is that going to improve the experience?
Alexandersson: For the Enterprise website we have tired create an experience that can be taken in piecemeal. The higher level pages carry lighter content with the possibility to drill down into more and more detail.
Young: Do you think websites often have an "identity crisis" in getting all of their elements together, such as information, virtual storefront, press releases, and so on?
Alexandersson: Big websites often have this problem. With this site, we put together a team that was very cross-functional. We had everyone on board, from designers to writers to developers to product strategists. By working this way, the feedback loop gets drastically shortened from having on design team and one development team. We own the site together.
Thanks for your time, Johan — fantastic insight.