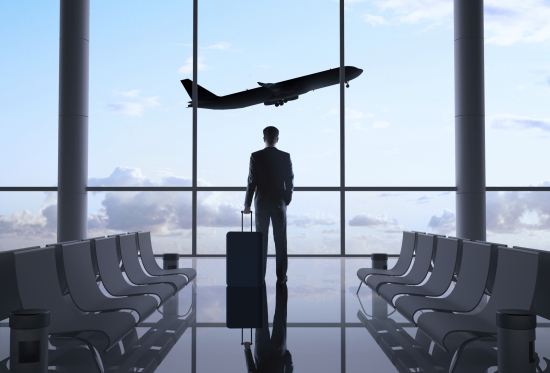 Traveling on the job is every professional's dream. Until you realize how much stuff you have to bring with you to get everything done. Suitcases, briefcases and computer bags can weigh down your sight-seeing plans between meetings. Thankfully, there are ways to consolidate.
Meet Himesh Shah, partner at Sonil Ventilfabrik, a manufacturer of tire valves and other car accessories in India.
Shah normally travels with a laptop bag and other heavy luggage on his business trips. Until he recently decided that he had enough of carrying extra weight around just to do work, and vowed only to bring his BlackBerry Passport on trips.
Shah's baggage has gone down, and his productivity has gone up – just like celebrity chef Tyler Florence, this senior hospital executive, software engineer, tech journalist, legal administrator, pharmaceutical CEO, software manager, insurance salesman, and these workers from multiple industries.
Watts: How did it feel traveling with only the BlackBerry Passport? Did you miss your laptop?
Shah: Great, it's become a necessity to take it with me wherever I go. Last week, I went on a business trip without my laptop bag. My regular taxi driver, hotel receptionist and customers were shocked that I didn't have it. I'm usually always on my laptop when doing business and it takes a few minutes to answer inquiries – starting the laptop, browsing for details, etc.
This time whenever a message came in, I would take out my Passport and reply to questions within a few seconds. I was able to work on my phone for two full days without running for the charger.
BlackBerry Passport has all the things one needs to work so there's no need for a laptop on business/work related trips. My second trip lasted for 12 days after getting the Passport, and I didn't open my laptop once. I believe that it's time to say goodbye to it.
Watts: How has the BlackBerry Passport been useful to your daily job functions?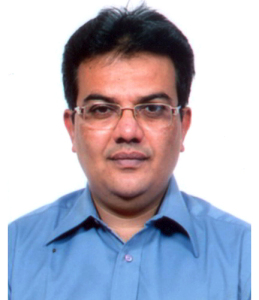 Shah (left): I meet with our customers on a daily basis and I look over documents and excel sheets during my meetings.  Before I would start my laptop, then wait until it loads to browse and read documents.  This took some five minutes to complete the task.  Now with my Passport, I can do it in 30 seconds or less.
Watts:  Did you get the BlackBerry Passport for traveling or did other features interest you?
Shah: The QWERTY keypad naturally caught my eye, but the Passport also comes with a fantastic screen size, top of the line hardware, advanced security capabilities, extra-long battery life, and a clear camera.
I advise everyone to use the Passport at least once. You will never opt for any other Phone unless Blackberry beats their own score. The list of great features this device has is endless.
Watts: How have you enjoyed using the device? How have the core features worked out for you?
Shah: I am speechless. Even after using it for the last two months, I still cannot believe that I can do so much work on a "mobile" device.
I migrated from BlackBerry OS5 so it took some time for me to get used to the BlackBerry Hub. Email has never been so productive! Browsing is just as good as on my desktop.
Before getting the Passport I always had to worry about my battery draining. I carried a Battery bank with me in addition to my phone.  With Passport's out-of-this-world battery life, I am confident that even with 10% battery left, I can finish my meeting without worry.
Another feature I love about the Passport is the ability to do long distance calls with clients and colleagues without the expensive cost. The clarity on these calls is actually better than voice calls!
Watts: In what other ways has your productivity improved with the BlackBerry Passport?
Shah: Colleagues have always been amazed with my typing speed, but after using the Passport I have amazed myself with my typing speed.  The near-100% accurate predictive word suggestions have increased my typing speed a further 50%. The more I type, the more my speed increases.
I have several email accounts for work, personal and social purposes. With the Hub, I can go to any particular email account and reply to messages directly. This has helped me send emails to the right people from the correct account. Typing email, documents or chats has never been so fast. People who chat with me are confused if I am replying from my laptop or Passport due to my speed of typing.
Watts: What reactions has your BlackBerry Passport received from peers, colleagues, friends etc.?
Shah: Curiosity and more curiosity. People have found it hard to believe that a mobile device can be so productive.
Watts: How would you rate the Blackberry Passport?
Shah: If I am free to give marks, it's 200 out of 100!
With that enthusiasm and productivity success, I'm sure Shah will encourage business travelers to pick up a BlackBerry Passport. I would love to see a bunch of Red and White BlackBerry Passports flying the friendly skies during the holiday season.
You won't find a better, longer-lasting device to travel with, either: the BlackBerry Passport has a battery capacity that exceeds all rivals in milliamp hours:*
| | |
| --- | --- |
| | Runtime |
| BlackBerry Passport | 30 hours |
| Samsung Galaxy S5 | 23 hours |
| iPhone 6 | 21 hours |
| iPhone 6 Plus | 25 hours |
(*Based on third-party lab testing sponsored by BlackBerry, under 4G and 3G wireless conditions, using a mixed-usage profile. Results will vary by carrier and network conditions.)