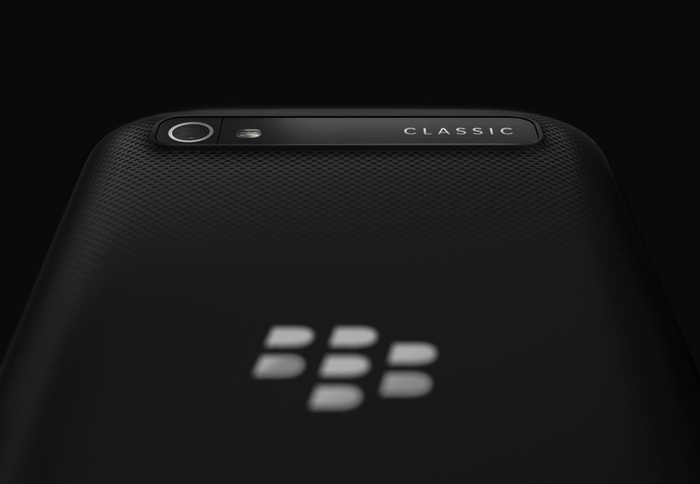 The BlackBerry Classic is a familiar smartphone that's powerful yet uncomplicated. It's built for productivity, and features a number of enhancements over the popular BlackBerry Bold 9900. This week, we mentioned that the browser is greatly improved and now I'd like to write a little bit about the camera features available.
Panorama Mode
Taking beautiful wide panoramic photos is easy and intuitive on the BlackBerry Classic. Once activated, simply pan left or right and line up the onscreen prompts as you capture the photo. It's perfect for fitting a wider view or landscape in one shot and it's automatically and seamlessly stitched together.
Offline Time Shift Mode

Capturing that perfect moment has never been easier with Offline Time Shift mode. Time Shift captures a series of photo burst so you can select the perfect moment in time. Offline mode now allows you to edit the photo at a later time so you can keep capturing photos and edit later.

Timer
Not that taking selfies is a priority for me, but if I wanted to set a shutter timer for my photos, it's easy to do on the BlackBerry Classic. With the holidays just around the corner, those family-wide portraits and ugly sweater pics are just a snap away.
HDR
If you're coming from a Bold 9900, you'll definitely appreciate the benefits of HDR. This technology takes combines multiple exposures, so that if you're in less than ideal lighting situations like a bright sunny day, or a dimly lit room, pictures shot with HDR activated, could appear more balanced. If you're adventurous you can even create some cool effects by moving the camera between exposures. Experiment away!
Burst
If you're trying to capture that perfect moment in time, but you don't know exactly when it will happen – you can use burst mode to capture a number of exposures in a burst. You can then find the perfect shot and discard the rest if you'd like. People will be convinced your shutter finger has that magic touch. Of course there's always Time Shift if you really want to impress people.
Shutter Buttons
The BlackBerry Classic benefits from having a physical keyboard, Classic Navigation keys, and a touchscreen. You can snap a photo using the trackpad, spacebar, volume buttons or by tapping an icon on the touchscreen. Even if you're one hand juggling your BlackBerry Classic and your classic hot non-fat extra-foam vanilla latte, finding the shutter button won't keep you from capturing the moment.
For a quick overview on some other features like the simple-to-use Classic Navigation Keys, or some fast and easy BlackBerry keyboard shortcuts visit the links to those blog posts. The BlackBerry Classic is available for pre-order and if you like what you've been seeing tell the world by participating in the BlackBerry Classic Mosaic.