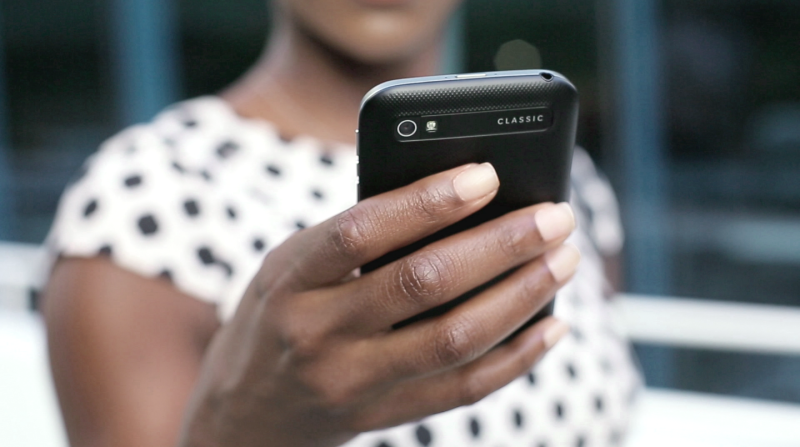 (Updated May 14)
Now that you've checked out the BlackBerry Classic, seen the specs, and watched the unboxing video – it's time for you to find out how to get your hands on one. As we mentioned when you first met the BlackBerry Classic, it is now available in both black and now white.
North American customers can purchase the BlackBerry Classic online through AT&T, Verizon Wireless, Amazon.com, www.BlackBerry.com for $449 in the U.S. and $499 in Canada and a number of other carriers worldwide. Read on to learn more.
*Note that pricing differs per market
We can also tout coming availability from specific carrier partners in the U.S.:
Verizon Wireless
QWERTY fans – the BlackBerry Classic became available via Verizon Wireless on February 26th for $99.99 for new 2-year activation after $50 mail-in rebate. Learn more about where to buy and the press reaction here.
AT&T
AT&T, who joined us on stage at CES, has released the BlackBerry Classic (and the BlackBerry Passport) via all of its retail stores. Mobile professionals will be able to buy the Classic for $0 down on an AT&T Next plan at $14.00 per month with AT&T Next 24, $17.50 per month with Next 18 or $21.00 per month with AT&T Next 12. You can also get the smartphone for $49.99 with a two-year agreement or at no annual commitment for $419.99.
Current Availability
BlackBerry Classic is available now at the following retailers, listed by region.
US:
Canada:
Wireless Wave (for Bell)
Tbooth Wireless (also for Bell)
UK:
France:
Germany:
Spain:
UAE:
Australia:
Singapore:
Indonesia
White Classic will be available the week of April 27th through various authorized distributors.
Hong Kong
White version of BlackBerry Classic will be available week of April 27th through:
Carriers:
csl
3 Hong Kong
SmarTone
Distributors:
Broadway Photo Supply Ltd.
Fortress
Hong Kong Suning
Chung Yuen Electrical Co.
Nuance-Watson
***
Stay tuned for more updates, we will post them here as they become available.