Delivering on Your Demands for a Familiar Design Merged with the Security and Speed of BlackBerry 10 for Superior Productivity, Communications and Collaboration.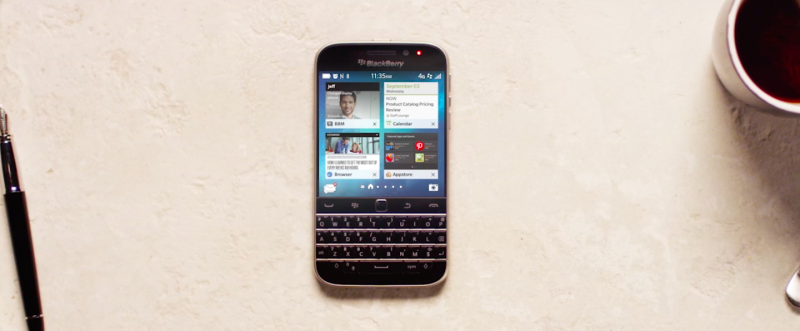 It's officially BlackBerry Classic launch day and we're celebrating in NYC, Frankfurt, and Singapore. John Chen has just taken the stage to kick off the festivities and introduce our latest smartphone to the market. As you'll find out, the BlackBerry Classic is a no-nonsense smartphone built to meet the needs of productive people who appreciate the speed and accuracy that can be found with a physical QWERTY keyboard. In a recent press release, John Chen, Executive Chairman and CEO at BlackBerry shared his thoughts —
"We listened closely to our customers' feedback to ensure we are delivering the technologies to power them through their day – and that feedback led directly to the development of BlackBerry Classic. BlackBerry Classic is the powerful communications tool that many BlackBerry Bold and Curve users have been waiting for. It's the secure device that feels familiar in their hands, with the added performance and agility they need to be competitive in today's busy world."
Your Power. Upgraded.
The design language of the BlackBerry Classic is that of the familiar BlackBerry Bold 9900. As we've explained over the past few weeks this proven, trusted form factor that is built for productivity has been upgraded. With the BlackBerry Classic you get a screen that is 60 percent larger. It's perfect for reading messages, browsing the web three times faster than Bold 9900, or enjoying apps via BlackBerry World or the Amazon Appstore. As a power user myself, among my favorite elements is that I get an upgraded experience without sacrificing battery live – it lasts up to 50 percent longer.
Top BlackBerry Classic and BlackBerry 10 OS 10.3.1 Features
BlackBerry Classic ships with the latest version of BlackBerry 10 and includes top features that drive productivity, communications and collaboration. Keep reading to find out what makes the BlackBerry Classic a powerhouse for serious business.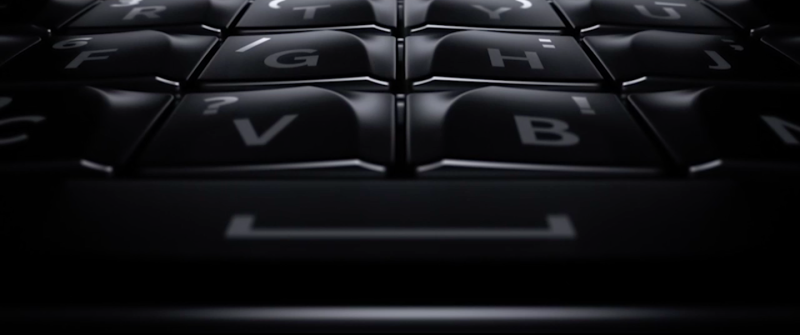 BlackBerry Keyboard & Trackpad – The QWERTY keyboard has stood the test of time as the iconic BlackBerry feature that users know and trust. Crafted for optimal speed and accuracy, the BlackBerry Classic's QWERTY keyboard gives users the control and confidence to communicate quickly and clearly using one hand with a trackpad and classic navigation keys.
---
BlackBerry Browser – The BlackBerry 10 web browser is amazingly fast and astoundingly beautiful. That's why HTML5TEST.com rates it amongst the top mobile browsers for web fidelity.* Access your favorite online content as it was meant to be seen, faster than ever before and with unlimited browser tabs.
---
Screen & Battery – The BlackBerry Classic offers a form factor optimized for power communicators with a 3.5-inch touch screen display, 294 dpi HD resolution and Corning® Gorilla® Glass 3 for greater durability. The BlackBerry Classic also offers a large battery capacity and state-of-the-art battery optimization software. With up to 22 hours of battery power, you can be confident that BlackBerry Classic will be ready to deliver results when you need it.**
---
Premium Components – The device is built with durable materials mixed with top-of-the-line technology. This includes a 1.5 GHz Qualcomm Snapdragon Processor, 2GB RAM, 16GB of device storage (expandable by up to another 128GB via Micro SD card), and a 2MP front- and 8MP rear-facing camera with enhanced optics and upgraded imaging sensors.
---
BlackBerry 10 OS 10.3.1 – The BlackBerry Classic comes preloaded with the BlackBerry 10.3.1 operating system, offering a fresh look that incorporates updated icons and an instant action bar so that each user's most commonly accessed functions are in the center of their screen. With this new operating system, users gain access to powerful features, including:
BlackBerry Blend – BlackBerry Blend brings messaging and content that is on your BlackBerry smartphone to your computer and tablet. Get instant message notifications, read and respond to your work and personal email, BBM™ and text messages, and access your documents, calendar, contacts and media in real time on whatever device you are on, powered by your BlackBerry.
BlackBerry Assistant – The BlackBerry Assistant is BlackBerry's first digital assistant and can be used with voice and text commands to help users manage work and personal email, contacts, calendar and other native BlackBerry 10 applications. It's the only smartphone assistant on the market today that can access both personal and work content in your work perimeter. BlackBerry Assistant intelligently determines how to respond to you based on how you interact with it – if you type, it responds silently, if you speak, it speaks back and if you activate over Bluetooth, it speaks back with additional context because it assumes you might not have access to the screen.
Dual app storefronts for a wealth of professional and popular apps:

BlackBerry World – BlackBerry World showcases essential productivity apps for business professionals looking to drive efficient communications and collaboration.
Amazon Appstore – Preloaded on BlackBerry Classic, users can access popular Android apps and games through the Amazon Appstore including Candy Crush Saga, Pinterest, Kindle for Android and Cut the Rope 2. Users can also scan Android apps for malware and privacy issues prior to installation using BlackBerry Guardian.
---
BlackBerry Hub – The one place to manage all your conversations – email, texts, BBM, phone calls, social media and more. You can even glance at what's next in your calendar. It's always available with a single swipe to help you stay organized, in control and on top of all your conversations.
Security You Can Trust
BlackBerry Classic is built on BlackBerry's renowned secure operating system, with built-in protection against viruses, tampering and data leaks. The BlackBerry Classic is private by default, protecting users with encrypted email, web browsing and BBM.
Availability
The BlackBerry Classic is now available through local carriers around the world and online through BlackBerry.com and Amazon.com. For more information, please visit www.BlackBerry.com/Classic . A variety of accessories including cases and chargers are also available.
Like what you see? Purchase your BlackBerry Classic today — and let us know your favorite features in the comments below!
---
* Data taken from HTML5TEST.com from January, 2013 to July 22, 2014 and compares the latest builds for this duration for Android, Chrome, Firefox, iOS and Windows.
**Based on GSMA PRD TW.09 Battery Life Measurement Technique and a mixed usage scenario. Many factors affect battery life, including network connectivity, application usage, feature configuration and battery age. Actual results may vary.