The praise keep coming in as reviewers are finding they just can't resist the BlackBerry Classic, available now online today through Amazon.com and ShopBlackBerry for $449 in the U.S. and $499 in Canada.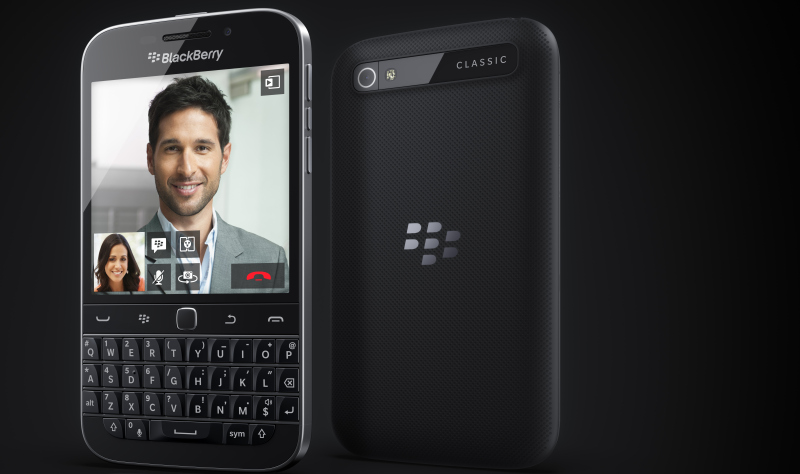 Packed full of features both familiar and new, the device brings home (and to work) the goods. As MobileSyrup's Daniel Bader said in a review we covered HERE, "the Classic brings home the feels."
 "BlackBerry Classic, I Can't Resist You"
Do you like physical keyboards? So does The Verge's Micah Singleton in a review titled, "BlackBerry Classic, I Can't Resist You":
"Much like Antonio Stradivari perfected the violin in the early 18th century, BlackBerry has mastered the physical keyboard, and from everything I've seen, it will not be surpassed. I[I]t just looks like an improved Bold, and that's exactly what I, and many other BlackBerry lovers, want . . . [Y]ou should take a close look at the BlackBerry Classic – you're not going to find anything better than the legendary BlackBerry keyboard."
N4BB's JT Teran agrees, writing, "The BlackBerry Classic has the best physical QWERTY keyboard on any device I have ever used . . . I cannot overstate how great it is typing on this phone . . . You may never want to type on glass ever again . . . OS 10.3.1 works fully with the five-key toolbelt. You can literally use the Classic and not miss out on any major functionality by simply relying on [it and] the keyboard."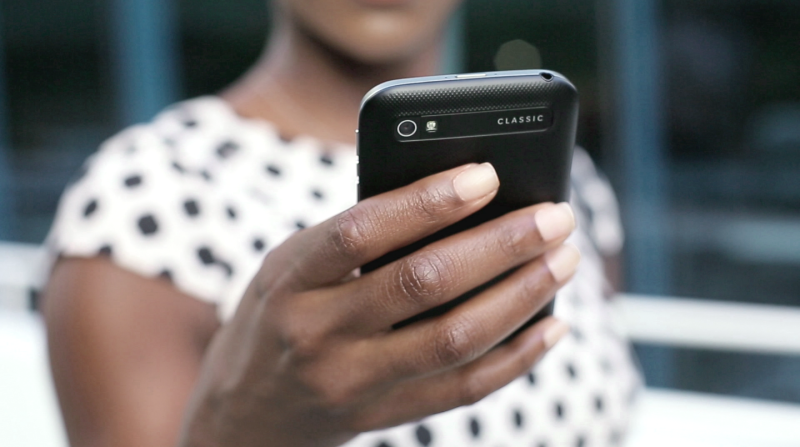 Teran also cites the 22+ hour battery life as one of the other main selling points:  "The Classic is a device that you can take off the charger at 6am, be out all day, and all night, and not have to plug back in until that evening or even the next morning . . .  If you want something more familiar that at the same time brings performance and durability to the table, then the Classic is the best choice out there."
"BlackBerry Classic is a Fantastic Productivity Phone"
Over at CNET, Nate Ralph writes, "[With] a superior physical keyboard, the BlackBerry Classic is a fantastic productivity phone for old-school QWERTY junkies . . . The BlackBerry Classic couples a comfortable, accurate keyboard with an attractive design that's sure to please BlackBerry fans. Support for Android apps will please the rest of us, too . . . I easily made it through the weekend before I sought an outlet . . . The Classic is a clarion call to the faithful, a reminder that BlackBerry is still at the top of its productivity game."
TIME's Alex Fitzpatrick calls Classic "the ultimate dad phone":  "BlackBerry's new BlackBerry Classic looks just like the BlackBerry your dad used to use — and that means your dad's going to love it . . . I can't tell you how many times I've heard business-types in particular lament over their long-lost BlackBerry and its keyboard, like the BlackBerry Bold . . . That means the BlackBerry has an opening to differentiate itself from its competitors by going long on the keyboard for customers who want one. That's exactly what it's doing with the Classic."
"The Speed and Performance of BlackBerry 10 with the Familiar Keys you Know and Love"
"The BlackBerry Classic has now arrived, and it brings the promise of the speed and performance of BlackBerry 10 with the familiar and classic navigation keys you know and love," writes CrackBerry's editor, Bla1ze. "It's a device purposefully built to be reliable, durable, made with high-quality materials, and that delivers on quality and fits neatly in your pocket . . . I really love the BlackBerry Classic and I think it will be a great device for whoever picks it up."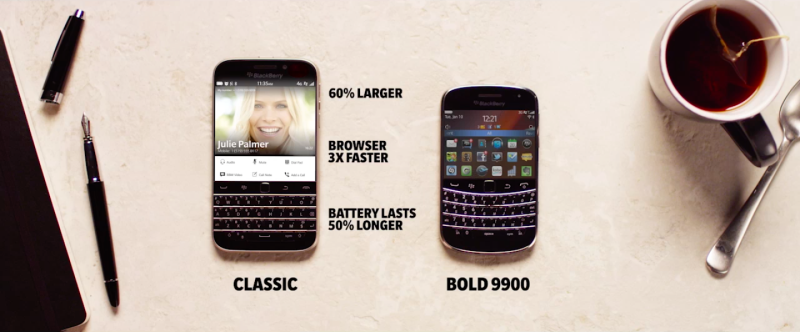 GSMArena writes: "The Classic is a compact phone with a high-res touchscreen, snappy hardware, a critically-acclaimed design and all the features that . . .  made BlackBerry a best-selling company . . . The newcomer combines all qualities that once made its maker a powerhouse in the smartphone realm with modern functionality, headed by integration of Android apps . . . Corporate types with years of BlackBerry experience  . . . might find it to be just what the doctor ordered."
"I Love what BlackBerry's doing with the Classic"
Even BGR's resident skeptic Brad Reed is giving out kudos:
"Here's why I love what BlackBerry's doing with the Classic: I tease BlackBerry a lot but I'm actually hoping the company is successful. Why? Because I think it serves an important niche and its devices make customers within that niche very happy . . . Wealthy people from Google chairman Eric Schmidt to Kim Kardashian have all expressed their love for QWERTY-equipped BlackBerry phones as secure messaging devices. Barack Obama, David Cameron and Angela Merkel all still use BlackBerry phones, as do plenty of important people in the financial services industry.
"So if you have heads of state, Wall Street execs, one of Hollywood's most infamous personalities and the chairman of one of the world's biggest tech companies as potential customers… that's not a bad market to start out with . . . There are a lot of professionals who still use the Bold 9900 today because it is still a great device for their specific needs, mostly related to quick messaging and secure communications. These particular professionals [will embrace the Classic]."
Meanwhile, our partner Amazon has its first "Verified Purchase" review. BlackBerry Classic customer "Techiepro" writes, "I decided to order the Classic to check it out. This phone is the best of both worlds! Slightly bigger than the Q10 but still has that awesome keyboard and don't even get me started on the amazing trackpad and toolbelt . . . The more I use this phone the more natural it feels. Overall, great job Blackberry! 5 stars!"
Pricing and Availability
Customers with a North American shipping address can purchase the BlackBerry Classic online today through Amazon.com and ShopBlackBerry for $449 in the U.S. and $499 in Canada.
It will also be offered by AT&T, Verizon, Bell Mobility, Rogers Wireless and TELUS. (Note that pricing differs per market.)
Are you getting a BlackBerry Classic? Tell us in the comments below, and as always, we'll keep you updated on the latest news, reviews and goings-on you care about, so stay tuned to INSIDE BlackBerry.
After you've read down through these reviews, check out our other review roundups, including this list which includes the praises of the New York Times,  as well as our most-recent roundup, "The Classic will make BlackBerry Diehards Swoon."