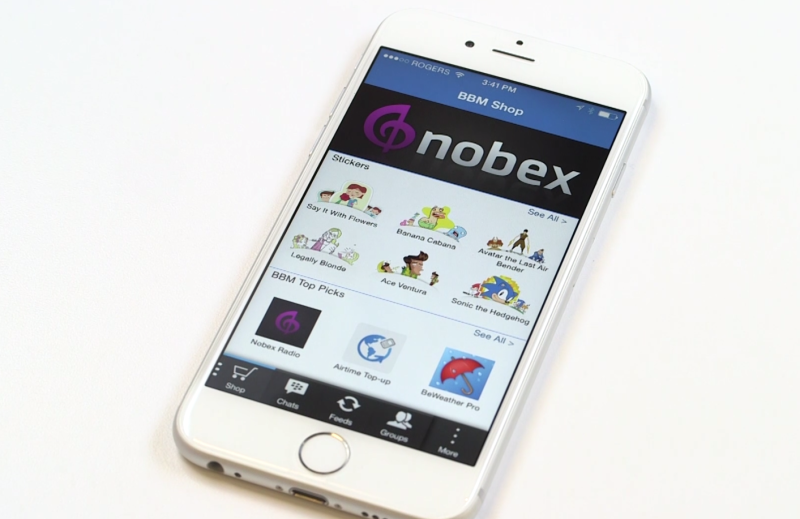 In case you missed it, last week we launched an update to BBM that brought with it some improvements to the shopping experience. These changes allow you to better personalize your chat experiences and shop with ease and they're available on Android™, BlackBerry and iOS® platforms.
New BBM Shop Features
One of my favorite improvements, other than the new look and feel, is the "BBM Top Picks" section. Here, suggested apps, games, music and services are available for download or purchase to enhance the chat experience.
Watch this quick video overview of the new BBM Shop and continue reading below for info on the new features and BBM Sticker promotion.
If you're on an Android device, you can even download simplified keyboard applications like Zimpl which is available in English or Bahasa! Charlotta Tönsgård, member on the Board of Directors for Zimpl Technologies AB had this to say about the partnership:
"Zimpl is all about productivity and communicating with ease, values we believe to share with many BBM users. Cutting through all the noise on the app market is a big challenge for start-ups like Zimpl as well as for the end-user. Stores with carefully curated content like the one offered by BBM is a great way to address this problem".
So if you're looking for a different way to type on BBM for Android, definitely give this a try.
BBM Sticker Promotion
To celebrate all these changes we're running a promotion! BBM users can take advantage of a limited time promotion on BBM Stickers. Starting December 9th at 12:01am EST, all BBM sticker packs are $0.99 USD for a limited time. That means the Christmas pack is now only $0.99 USD, Penguins of Madagascar is only $0.99 USD and Disney Frozen pack is only $0.99USD!  Stock up on sticker packs now, they're a great way to bring some fun into your BBM chats.
For more information about the BBM update, device requirements and other features, please visit www.BBM.com and leave us a note in the comments below with your thoughts.