When its corporate e-mail servers were taken down by hackers last month, Sony Pictures was able to rebuild mobile e-mail access for its executives only via BlackBerry devices, reported The Wall Street Journal and the New York Times on Tuesday.
Sony "unearthed a cache of BlackBerrys, which still worked because they send and receive email via their own servers," reported the Journal. The BlackBerry devices, along with other tactics, were key to the efforts of Sony's IT department to keep its 6,000 employees productive in the aftermath of the cyberattack, which took down computers and landline phones during Thanksgiving week, as well as resulted in the temporary halting of the distribution of the movie, "The Interview."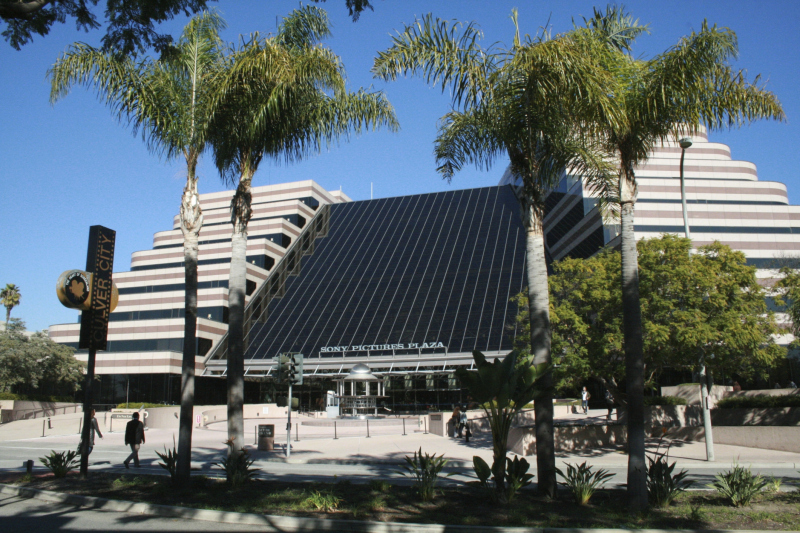 Only BlackBerry e-mail continued to work for executives at Sony Pictures (Los Angeles headquarters pictured here) after a cyberattack crippled its e-mail servers.
"If there's one company that's gotten a bit of good press from the Sony Corp. hacking scandal, it's BlackBerry," was the assessment of Bloomberg News, while SlashGear called us Sony's "surprising savior". Engadget, our friends at N4BB, and many other publications have also taken notice.
It should be pointed out that world leaders such as President Obama, German Chancellor Angela Merkel, UK Prime Minister David Cameron, and many others all rely on BlackBerry devices for their proven security. Merkel, for instance, uses a modern BlackBerry 10-based device that is specially hardened with strong encryption technology from our recent acquisition, Secusmart, that is capable of even preventing SS7-based surveillance. Also, analysts laud the latest version of our enterprise mobility management platform, BES12, as the "most comprehensive end-to-end mobile security solution" around.
PC Magazine's Sasha Sagan had predicted two weeks ago that the Sony hack would help draw CEO attention to the importance of strong mobile security and proven solutions such as BES12.
"Maybe companies will need to hire some more IT people and actually think about managing their data. If not, this will happen again, more often than not," he wrote. "Calling up the folks who sell BlackBerry Enterprise Server [BES] might be a start."