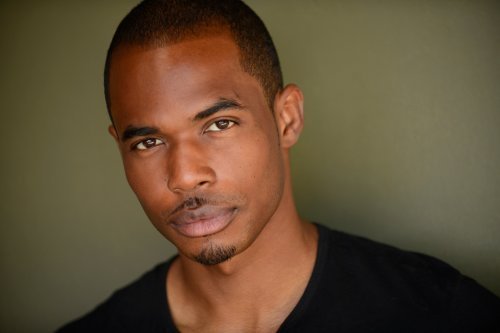 Multi-talented Stevel Marc has a daily schedule that moves him around the world at breakneck speed and demands that he juggles multiple roles. As an actor, model, humanitarian, voiceover artist, and more besides, the Jamaica-born star is a busy multitasker who demands the best technology to keep him moving.
(This is a profile shared by the BlackBerry European communications team. Check out our other productivity profiles of BlackBerry Passport users, including celebrity chef Tyler Florence, a traveling Asian manager, senior hospital executive, software engineer, tech journalist, legal administrator, pharmaceutical CEO, software manager, insurance salesman, and these workers from multiple industries.)
Marc – who went to South Africa to kick-start his modeling career in the early 2000s – is in Los Angeles these days working to further his ambition of becoming a Hollywood actor. To keep up with the pace, he relies on his BlackBerry Z30 smartphone.
Marc has been using BlackBerry devices for more than six years. "I haven't switched back since then," he says. "It has just been me and BlackBerry. My BlackBerry is my life – it keeps me in touch with people when I'm traveling. It has everything I need."
One feature Marc depends on every day is BBM. BBM Voice calls are a great way to talk to people without the cost of a long-distance call, and the quality is crisp and clear. What's more, the power of the BlackBerry 10 operating system also makes it easy to stay on top of social networks, says Marc.
"I manage all my conversations from my BlackBerry Hub. Twitter, Facebook, all of my favorite social media networks and notifications are available in one place," says Marc.
With his BlackBerry Z30 in his pocket, Marc doesn't need to carry a notebook or a digital camera around with him. "I'm writing a book, and I'm doing it on my BlackBerry Z30," he says. "I can edit or write while I'm waiting for an audition or a meeting, and then sync with my PC via the cloud." The predictive text function is a big help here. "I love the fact that the phone is learning which words I use most often and thinking for me," Marc says. "Actually, it knows me so well that it can creep me out by predicting my next word."
One of the biggest pluses of being a BlackBerry fan is the battery life. "When my friends are running around looking for plug points, I'm still sitting on 60%," Marc says. "I can get a day of heavy usage from my BlackBerry Z30."
Marc also values BlackBerry's security and privacy. "I don't need to worry about losing my contacts or content if I lose my device because they're backed up," Marc says. "And I don't need to worry about someone else accessing my private information without my say-so."