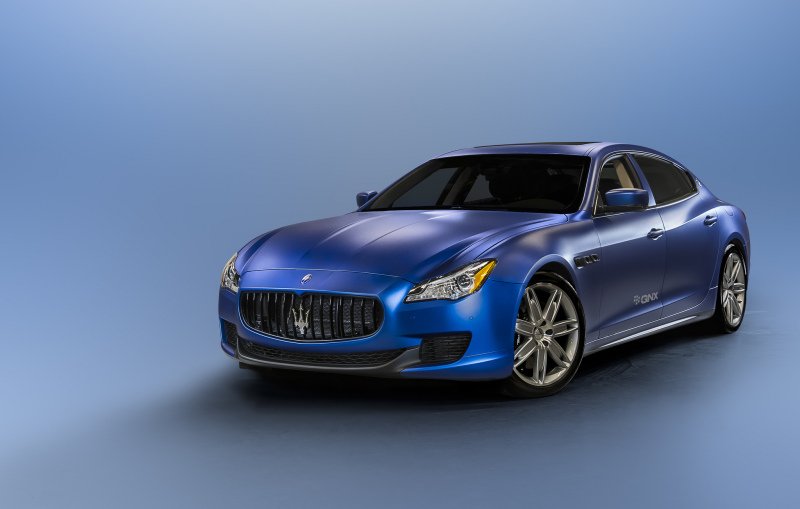 The Maserati QNX Technology Concept Car (above) at CES 2015 is based off a Maserati Quattroporte GTS sports sedan.
Whether you call it by its old geek-friendly name, telematics, or by the newer, marketing-approved term, infotainment, but CES 2015 – and by extension, the entire tech industry – has embraced in-car computers.
As a sign of the times, new Ford Motors CEO Mark Fields gave the opening keynote speech Tuesday morning, showing off its new SYNC 3 system that, as the media notes, is powered by BlackBerry's QNX software. See a screenshot of this faster, sleeker new system downloaded from Ford's official SYNC 3 site: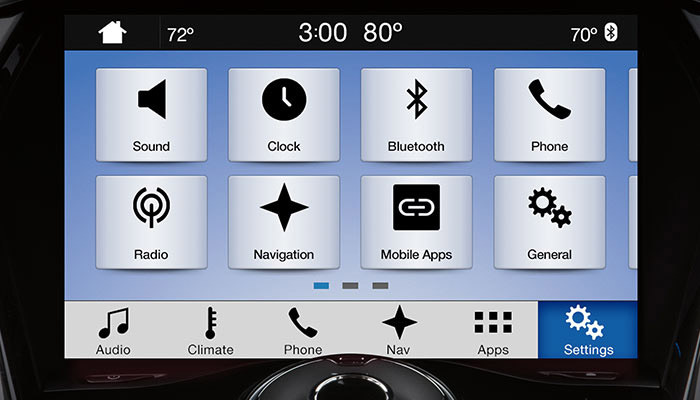 QNX has been used in more than 50 million in-car systems to date. Not only is QNX the clear leader in the telematics/infotainment/in-car market with more than 50% market share, according to leading research firm IHS Automotive, but IHS expects us to maintain this lead for years to come.
"QNX Software Systems is the clear leader in automotive software, specifically for infotainment, and is forecasted to remain the leader for years to come — growing from more than 16 million units in 2013 to 56 million in 2020," said Egil Juliussen, director of research, infotainment and ADAS, IHS Automotive. Read the full press release here.
Besides Ford's new SYNC 3 system, 40+ other car makers use QNX. Examples from the 2015 model year include the virtual cockpit in the Audi TT, the entertainment system in the Mercedes-Benz S-Class Coupe, the new OnStar 4G LTE system for GM vehicles, and, as we announced this week, Volkswagen is using QNX in number of its 2015 models, including the Touareg, Passat, Polo, Golf, and Golf GTI. LG is also building systems using QNX.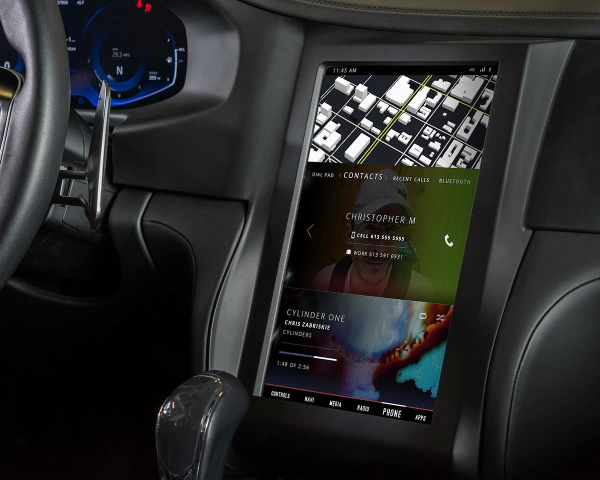 If you're lucky enough to be at CES this week as I am, then you can check out the QNX technology concept car, which as I mentioned earlier, is based off a Maserati Quattroporte GTS sports sedan. Boasting a 12-inch 'portrait' (vertical) touchscreen (above), it boasts instrument panel and driver's assistance features that are powered by QNX and our partner Qualcomm.
If you aren't here, check out the video:
Or read the QNX blog, or catch all of the news coverage.
You can also learn more by visiting the QNX booth in North Hall, Booth 2231, where you can a variety of QNX-based car solutions from partners such as Intel, Texas Instruments, NVIDIA, AISIN, and HI Corp.